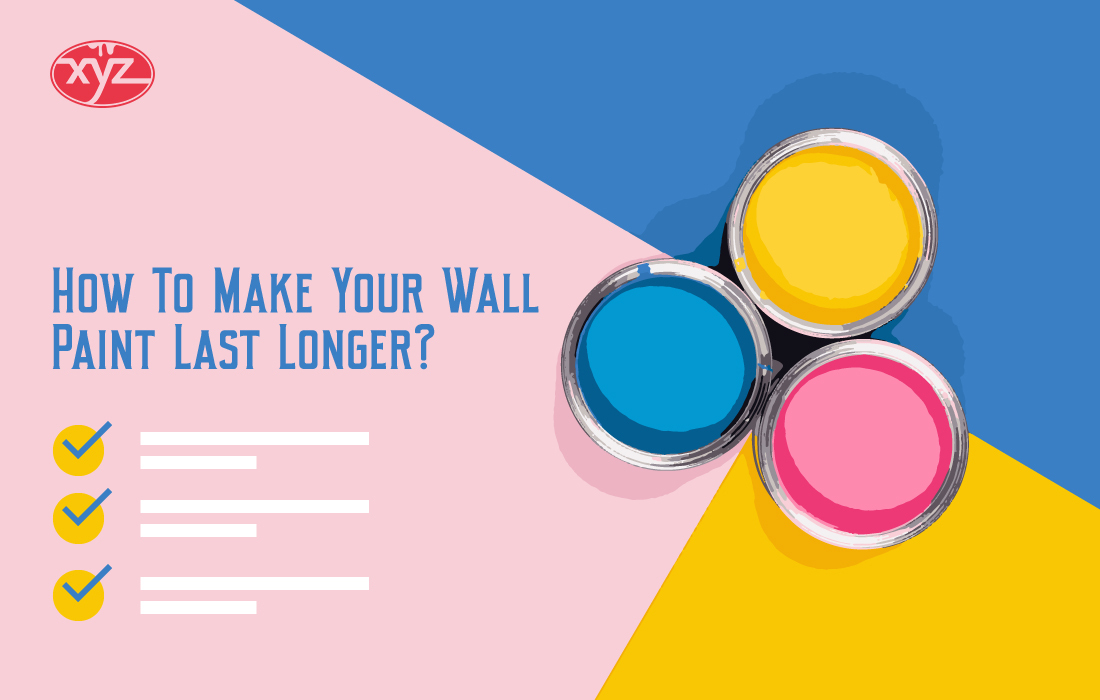 Wall paints for your property's exterior and interior do not come cheap. But aside from money, you also need to spend a lot of time and effort to get things right. Thus, it is only natural to want your wall paints to last longer.    
Fortunately, there are ways and measures you can take to enhance the longevity of your wall paints. The best way to start is by hiring a trusted and competent painting company, Surrey. They can assure you get the best wall paints and empower you with many maintenance tips. So continue reading to learn more about these tips.      
1. Start With Choosing The Right Color
Choosing the suitable wall paint for your home is key to enhancing its longevity. For instance, suppose you live in a dry area where it is easier for the dust to settle on the walls. You better opt for darker shades that do not allow the dust to settle in such cases. 
On the other hand, if you are living in a humid area. It is better to go for lighter shades to lower your home's temperature. Similarly, there are factors you need to weigh and pick the right color for your home. You can seek assistance from your preferred painting company in Surrey to get your suitable color.  
2. Use Washable Wall Paints
You cannot always prevent dust or stains from damaging your Vancouver painting. But you can always get quality paint to ensure cleaning your wall paints does not take much effort. Using washable paints allows you to get rid of all dust and stains, no matter how stubborn they may be. Most washable paints come with stain-resistant and fungal properties that are key to enhancing the longevity of your wall paints. It would be best to consider using acrylic wall paints that last for many years. 
3. Prepare Your Walls Before Painting Them 
Another important thing you need to be mindful of is prepping your walls before painting them. When you remove the old paint from the walls, it leaves many holes. So before you apply the new wall paints, make sure to seal those holes with a good-quality primer. 
As a result, you will get something resembling a clean canvas to transform your image into a reality. Make sure to hire a good painting company in Surrey to ensure your wall is smooth enough before applying a fresh coat of paint.  
4. Clean Your Walls Regularly
When it comes to enhancing the longevity of your wall paints or Vancouver painting, it is imperative to keep your walls clean. Most experts recommend taking time out to clean the walls at least twice a year. 
Keeping your walls clean will prevent the growth of fungus and mold and get vibrant-looking walls for many years to come. You can even reach experts from your preferred painting company in Surrey to access the appropriate materials for cleaning the walls.  
5. Keep An Eye Out For Peeling And Cracks
The final thing you need to do is inspect your walls for cracks and peelings. You can do it yourself or hire experts from your painting company in Surrey. Evaluating such damages beforehand can be crucial for enhancing the overall longevity of your wall paints. 
In most cases, you will find peeling in areas near the door or windows. Besides that, Vancouver painting areas with more exposure to water and moisture are more likely to succumb to peeling and cracks.  
These are some of the most effective tips you need to keep in mind to ensure your wall paints last for years. So, utilize this information to the fullest by incorporating it when you paint your walls. Also, always hire a reliable painting company in Surrey, to get the best value for your money. 
If you are looking for such a painting company, contact XYZ Construction and Renovation Group. We cater to the needs of our clients by providing exceptional home painting services.