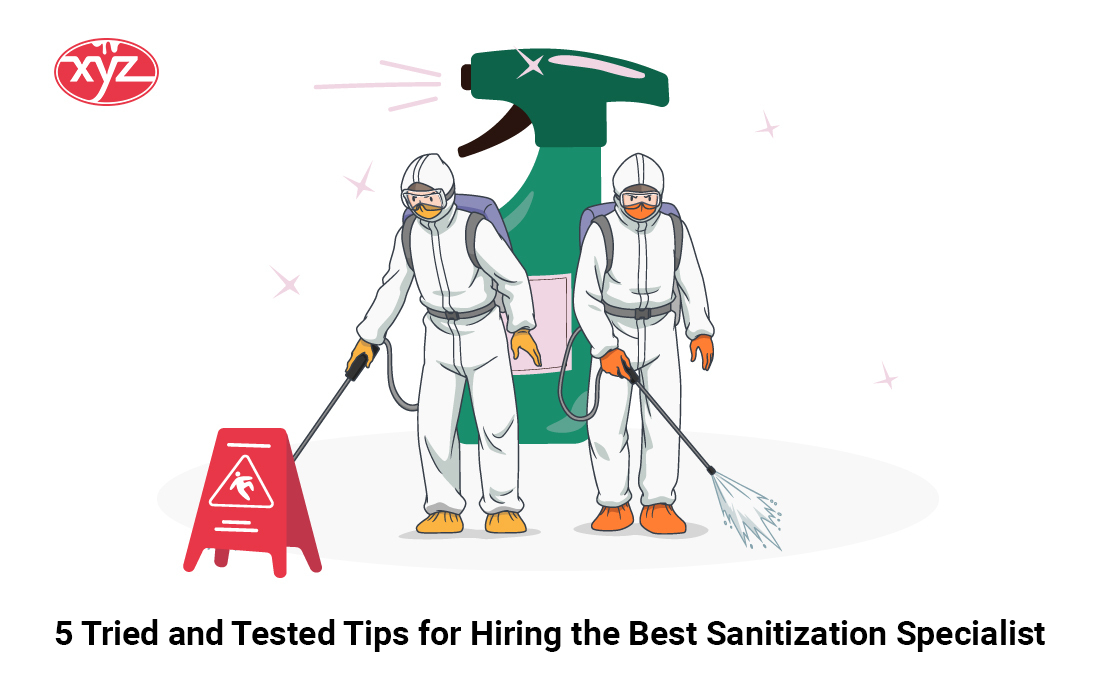 Sanitization has become an inseparable part of our lives ever since the COVID-19 pandemic hit the world. As hand sanitizers made a home in our purses and bags, the governments of almost all countries across the globe gave away a set of rules to follow. Sanitization became mandatory in some areas like retail stores, schools, colleges, and most public places.
With the awareness among people and the mandatory cleaning protocols, sanitization services become crucial.
However, most homeowners face challenges while searching for the best sanitization service providers. There are numerous options available out there. So, it gets hard to find out the best professionals you can trust with sanitization processes.
To help you select the best sanitization experts, here is a list of tips we prepared to make the hiring process easy:
1. Search the Web
The first step towards finding your sanitization expert is carrying out web research. Yes, it is a no-brainer. However, if you have tried it before and have not proceeded with the results, we would like you to try again. Here is why:
Most sanitization businesses have an online portfolio in the form of a website and social media channels. Once you look for their information on these online mediums, you can learn much about the business. How a cleaning and sanitization business portrays itself on the web speaks volumes about it. Also, you can get the contact information of the sanitization services provider through these channels, which comes in handy to have a quick call or chat.
By searching the web, you can create a list of all the sanitization experts providing services in your region. Such data will help you with the next steps.
2. Look for Experience and Reviews
While you search for sanitization professionals on the web, there are certain factors you must not miss. The two major ones are Experience and Reviews.
Look for the experience of the sanitization expert and what services they offer by visiting their website. If it seems like a new sanitizing company, you must dig deeper before proceeding to the next steps. While it is not wrong to give new sanitization companies a chance, you must ensure a background check to prevent fraud.
On similar lines, don't forget to look for reviews. With advancements in search engines and the introduction of many review portals, almost every business has reviews. They help you understand the experience of the previous customers, leads, or employees with the company. They can help you analyze the reputation and professionalism of the sanitization experts.
3. Ask for Estimates
Once you have a list of sanitization specialists, it is time to move ahead and gather more information about them. Contact the shortlisted sanitization companies and discuss your requirements. Once you have a short discussion, you can learn more about their services, methods of work, and expertise.
If you feel satisfied with their professionalism, you can ask for time and cost estimates. By receiving estimates from different companies, you can compare your options.
4. Compare
After you receive the estimates from all the companies, it is time to compare your options. You can consider the following points for comparing the sanitization companies:
- How much time will they take to complete the task?
What is the cost of the services?
Are they offering any discounts?
Will there be any additional services?
How many professionals will visit your house?
Do they have adequate experience?
All these questions will help you compare your options. Once you feel satisfied with a sanitization expert, you can move ahead with the discussion.
5. Ask about Covid Protocols
After the 2020 pandemic, businesses must follow the COVID-19 protocols. Ask your sanitization contractor about the safety protocols they follow:
- Ask for vaccinated staff
Ask for the health report of the professionals before they enter your house
See if they follow the process of sanitizing the equipment before starting the work
Besides these, sanitization companies need to follow many other protocols. Discuss it with your sanitization expert and make the decision accordingly.
With these five tips, you can rest assured your hiring process for a sanitization expert will be successful. If you are looking for experts who can help you deep-clean every nook and corner of your house, contact XYZ Construction and Renovation Group. Our experts have been delivering sanitization services for years now, and you can be one of our happy clients.