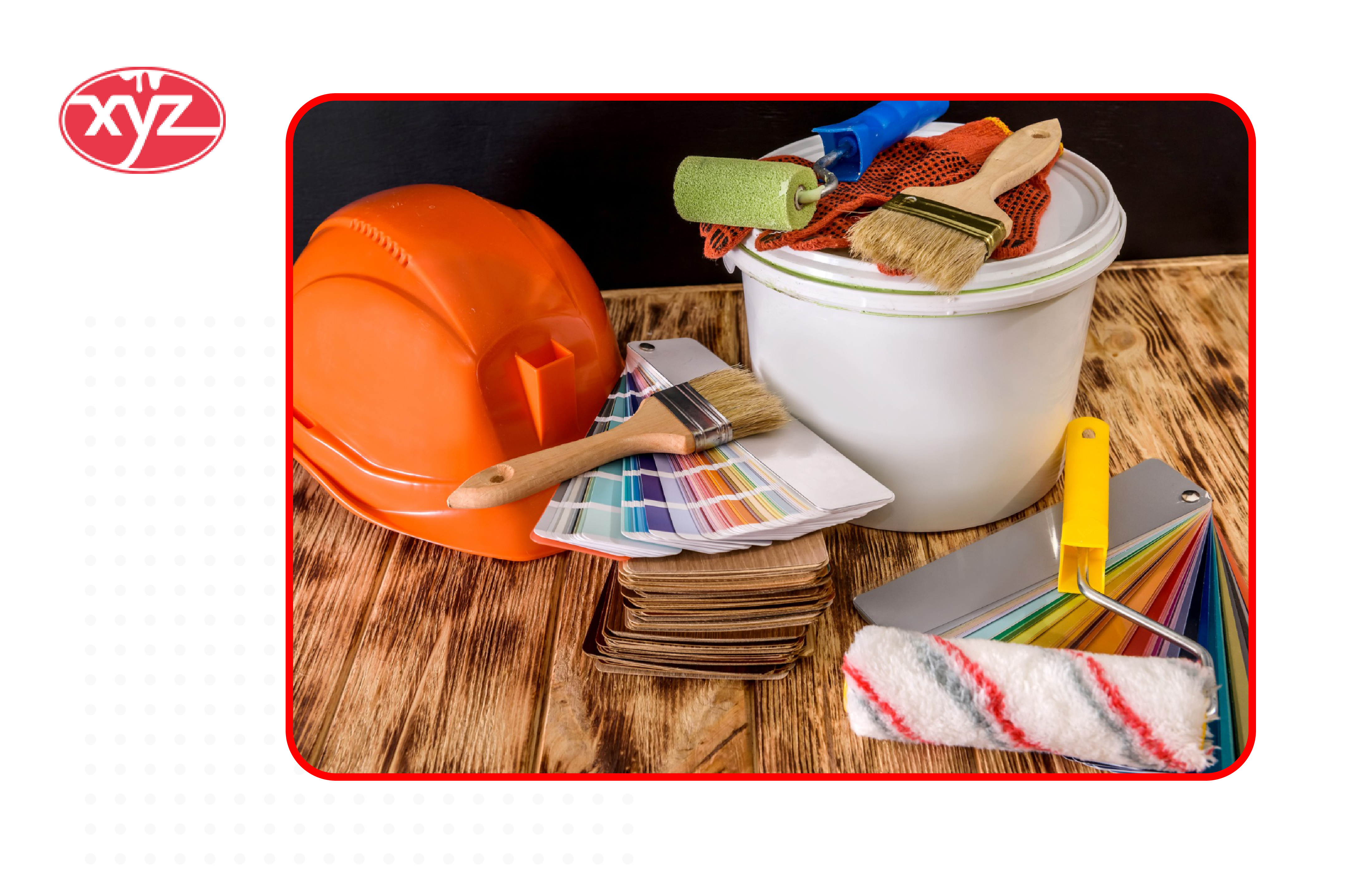 So here are ten excellent wall painting techniques to help you bring out the best in your room and decor.
Rustic Terracotta Look 
If you are planning wall painting in Vancouver, you should try out the rustic terracotta look. It will give your walls a natural stone look or a distinct cast paver. So, it comes as a good alternative for your walls instead of using natural stone. You can even add some brick designs while maintaining a tinge of imperfection in the overall setup.
Sideways Stripes
The next wall painting Vancouver technique you need is sideways stripes that will seem to push out the walls. As a result, your small space will automatically appear larger. You can even try using an analog scheme with two different hues of a similar color. Make sure to paint the stripes horizontally to bring out the best effect.
Patchwork Wall
Do you have a few cans of different paints lying around? You can try using these paints on your wall and make that area the focal point of the entire setup. For instance, you can use different colors of paint in a patchwork design. You can see a distinct perked-up appeal in your space with minimal effort. 
You can also go for geometrical patterns, tribal artwork, or if you are a good artist, create a masterpiece on the wall of your choice. The patchwork paint, as the name suggests, is like patches of different colors on an accent wall. You can decide what the pattern of these patches will look like by drawing on a notebook or digitally. If you cannot decide, get help from professionals delivering services for home painting in Vancouver.
Oversized Patterns
It always pays off when you get a little creative with your wall painting in Vancouver. So consider replacing those conventional wallpapers with more creatively curated floral patterns. Once you finish the sketch, you can use a small brush to add details to the entire setup. The oversized designs are ideal for giving your walls a whimsical and bold appeal. If you are a fan of bright colors or if they go with your interior theme, use them generously for a bright and accentuated wall!
Wall Frame Molding
The other way to give your room a fresh and distinct appeal is wall frame molding. It will make your room appear much more spacious while adding a unique, intimate touch to the entire setup; thus, if you are looking for a stylish and trendy wall painting in Vancouver, you must give wall frame molding a shot.
Chalkboard Painting
Chalkboard wall painting in Vancouver is one of the best ways to add a sense of style and design to your walls. You can start with creating a dramatic calendar or chalkboard wall with colors and shades that contrast each other. But make sure to paint the entire wall right from the floor to the ceiling.
Charm With Details 
Detailings with your wall painting Vancouver will always look amazing on your walls. What's even better is you need not spend a lot on curating such a design as you can use different leftover paint. Ultimately, detailing is all about getting creative with all the little resources you can access.
The Raw Look
If you are looking for something that adds a timeless touch to your wall painting, you must try out the raw look. Throwing refining out of the window and ensuring your wall has a natural look. For instance, you can create squares with glaze paint while painting the background with something more subtle.
Wainscot Stripes
Adding a distinct dimensional look to your walls is the best you can do for wall painting in Vancouver. You can start with a neutral base and add some punch to the mix with some secondary colors. Paint the outlines just as you would apply icing on a cake to bring out a stylish and impressive appeal.
Hand Painting Paint
Are you interested in decorating your walls with an ethnic and traditional look? Then you must consider hand painting to bring out the best in your walls. You can even add a couple of fixtures and furniture that complement the decor in the best way possible.          
Concluding Thought
Wall painting in Vancouver can take a lot of time and effort. But once you get the results, you automatically realize that all that time and effort was worth it. After all, it is your home, so make sure it appears the best at all times. You can even seek help and advice from experts in a wall painting in Vancouver to get more out of your efforts.  
If you're looking for professionals delivering services for home painting in Vancouver, contact XYZ Construction and Renovation Group. We have a team of professional and creative home painters who can help you achieve your painting goals.