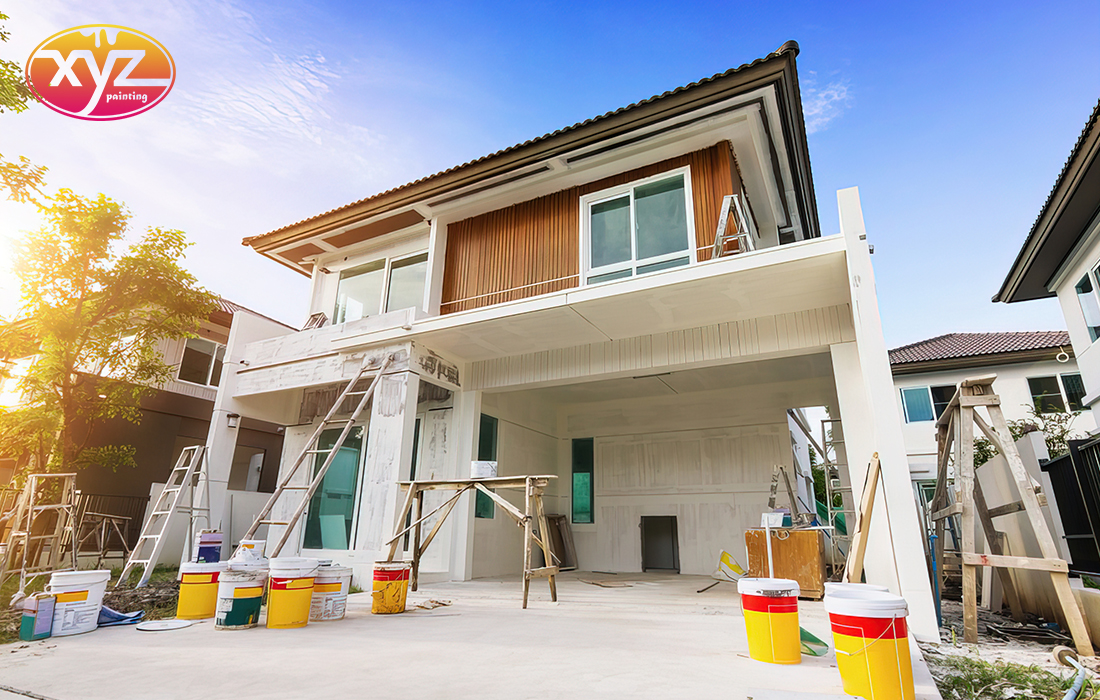 Home is the place where you spend most of your time. And it is normal to feel bored of the interiors and set up of your house after some time.
So, to spice things up and make your home an ambient place to stay, people keep on changing and upgrading their interiors and exteriors. There are plenty of things you can do to keep your home stylish and upgraded. From reconstructing a new portion, updating our appliances, changing the furniture and decor of our home, there is a lot you can do.
Besides, painting your home is the cheapest and effective way to get a new look and feel of your home. This change makes your home cozy and helps you upgrade it with the latest home trends.
A fresh coat of paint gives your home a new look and feel, along with all the other benefits of painting your house. Let us look at these benefits and see why you should opt for painting your home fresh:
1. Increases the Value of Your Home—
If we talk about enhancing your home, painting your entire home is the cheapest way of renovating it. Planning to paint the interior and exterior of your home can cost you less if you choose a professional paint service.
Along with giving your home a fresh look and feel, new paint also helps you increase the value of your house. So, if you're planning to sell your home shortly or let it out for rent, it is the best way to upgrade your interiors and exteriors.
2. A Change in Your Interiors and Mood—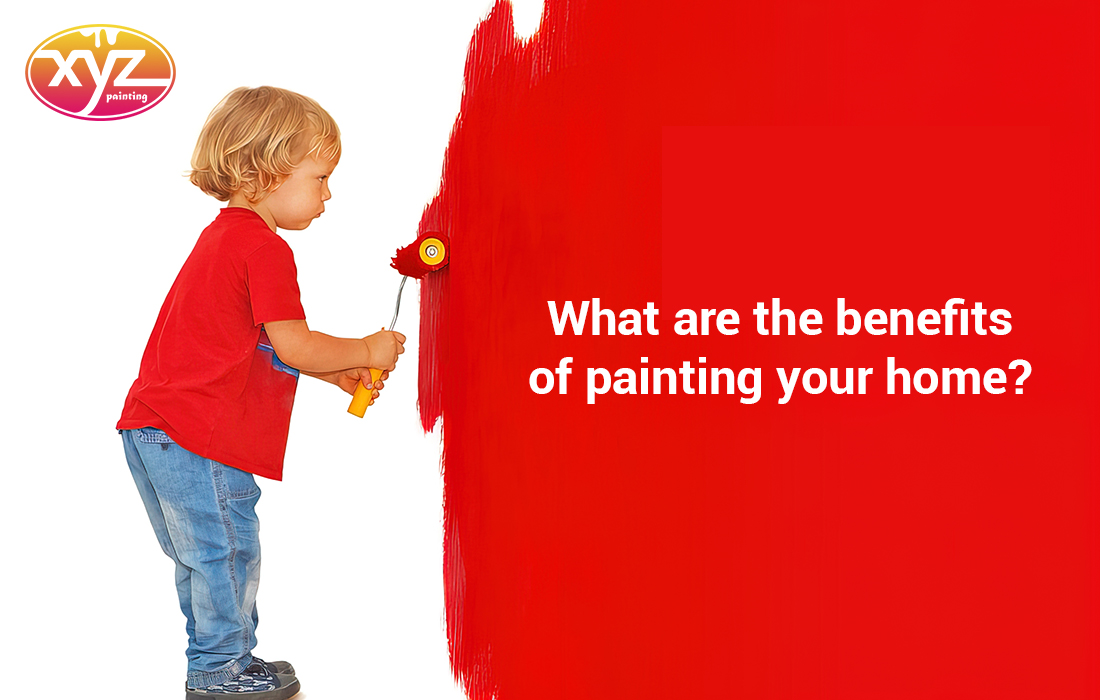 Painting your house makes you feel good and gives you positive energy because of the freshness and change in your interiors. If you choose light or white paint in small spaces and rooms, it will help them look bigger. Similarly, bright colors can make a family room vibrant and full of life. Pastels can give your bedroom a warm and serene look.
3. Helps Keep Your Family Healthy—
If you think that painting your house fresh will add harmful toxins and fumes to the air, choosing the right paint will help. Using low VOC (Volatile Organic Compounds) and zero-VOC paint and finishes will improve the air quality around the house. If you use low-VOC paint, you won't be bothered about inhaling toxic fumes after or during the painting process. These paints don't contain any chemicals and are organic. Along with this, these paints are highly durable. So, choosing the right paint type will help you keep your family healthy, especially when you have kids at home. Once you learn about the benefits of such paints, you can see the importance of painting your house.
4. Protects Interior Surfaces—
Painting the interiors and other home surfaces like doors, windows, and built-ins will help these areas hold up the normal wear and tear and increase their life. Paint also protects walls from the damaging effects of water. Also, painting your home will give a long life to your home's infrastructure. This is because, during the painting process, you repair all the small damaged areas of your walls, breathing new life into them.
5. Protects Exterior Surfaces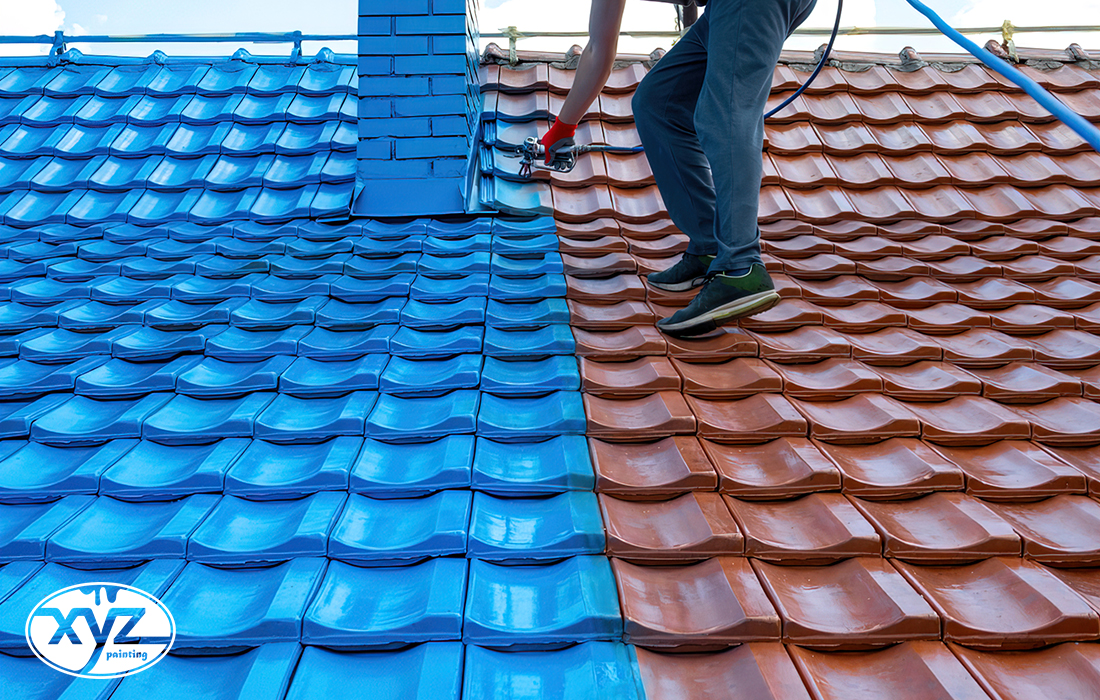 Your home's exterior experiences all types of extreme weather conditions. So, it is necessary to give your exterior walls some newness from time to time. Painting exterior walls and trims will help you protect the home from such harsh weather conditions and their harmful effects. Besides, special exterior paint helps protect the walls against the sun, rain, snow, hail, and dust storms. So, when you choose the right paint type, your exterior walls will not experience damage, cracks, dampness, and weathering. It is one of the top benefits of painting your home.
6. Hides Ugly Marks & Stains—
If it's been long since you last painted your house, your walls must be covered with stains, marks, and signs of wear and tear. Especially if you have kids in the house, your walls must be covered with stains and marks of different kinds. These marks make your house look old and dingy. So, with a fresh coat of paint, you can hide these ugly marks and stains. It will help you add a fresh feel to the house and you wouldn't have to be embarrassed about or hide your stained walls. To get the job done efficiently, you can hire the best professional paint services.
7. Keeps Dust and Dirt at bay—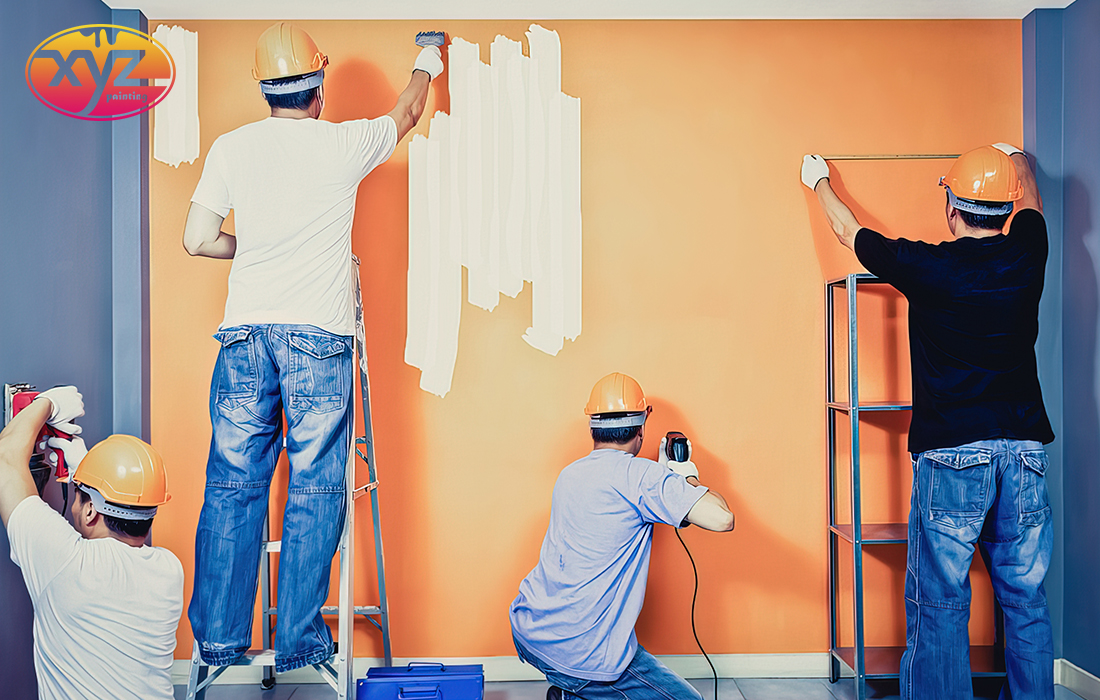 In homes with plaster walls, keeping interior walls and other surfaces painted can keep dust and dirt at bay. Paint keeps wall plaster in proper check and clears the dust making your home look fresh and clean. Such paint is the best for old homes or tough interior surfaces. There are paint options that are dust-proof and stain-resistant and they help you easily clean your walls without a lot of hassle.
So, these were the benefits of painting your house new. If you are doubtful whether you need a fresh coat of paint or not, consider these benefits before deciding. Plan and choose the right paint type and colors for your interiors and exteriors and start with the paint job.
If you're not sure about the results, get in touch with XYZ Construction & Renovation group. We provide the best professional paint service for all types of projects - homes, offices, and commercial spaces. From choosing the right paint for your home to providing you with a whole palette of colors, we will help you with everything to paint your house new. Get in touch with us to get a quote today.