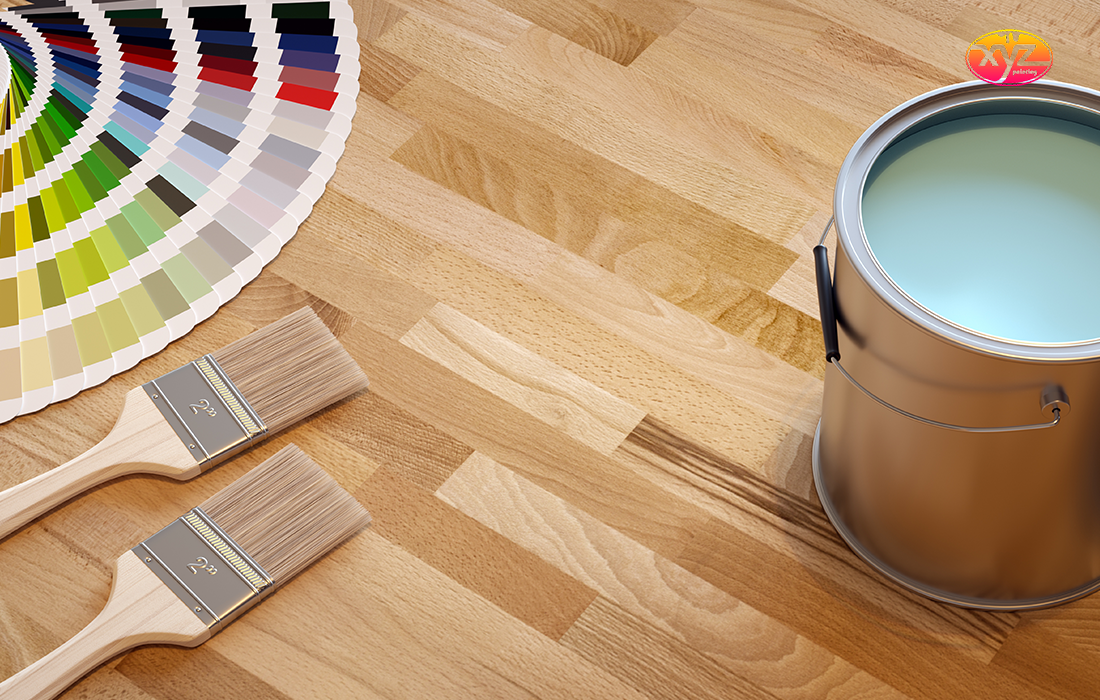 Yes, you will get it done by a professional painting company, but a home paint job can still be difficult. When choosing the color, planning your time, and measuring the space, there are many factors to consider. Your new painting job will be smooth and efficient if you do your research well.
However, researching can be complicated. There are many different types of paints and finishes available. You may already know the color palette and style you prefer, but it is important to consider the type and finish of the paint as well. It's only then that you can expect the wall painting to look flawless.
Latex vs. acrylic
Acrylic and latex are the two main types. Their bases are the main difference between these paints. Acrylic paint is chemical-based, while latex paint has a water-based base. Although both are popular, both have their pros and cons.
Acrylic
Acrylic paints are made from pigment and acrylic resins. There are many benefits to using acrylic. Acrylic paint is stronger than latex and more resistant to sun and water. It is also more flexible, durable, and more able to stick to surfaces. There are also cons. Acrylic paint can be more difficult to clean up and more costly than other paints. The paint's chemicals can also be toxic and less friendly to the environment.
Latex
Latex paint is made from vinyl resin and pigments that have a water base. It has the same pros and cons as acrylic. Latex paint is more affordable, easier to access, safer, and covers more area than acrylic paint.
However, low-quality latex paints can be susceptible to chipping and are less resistant to water and sun.
Different types of paint finishes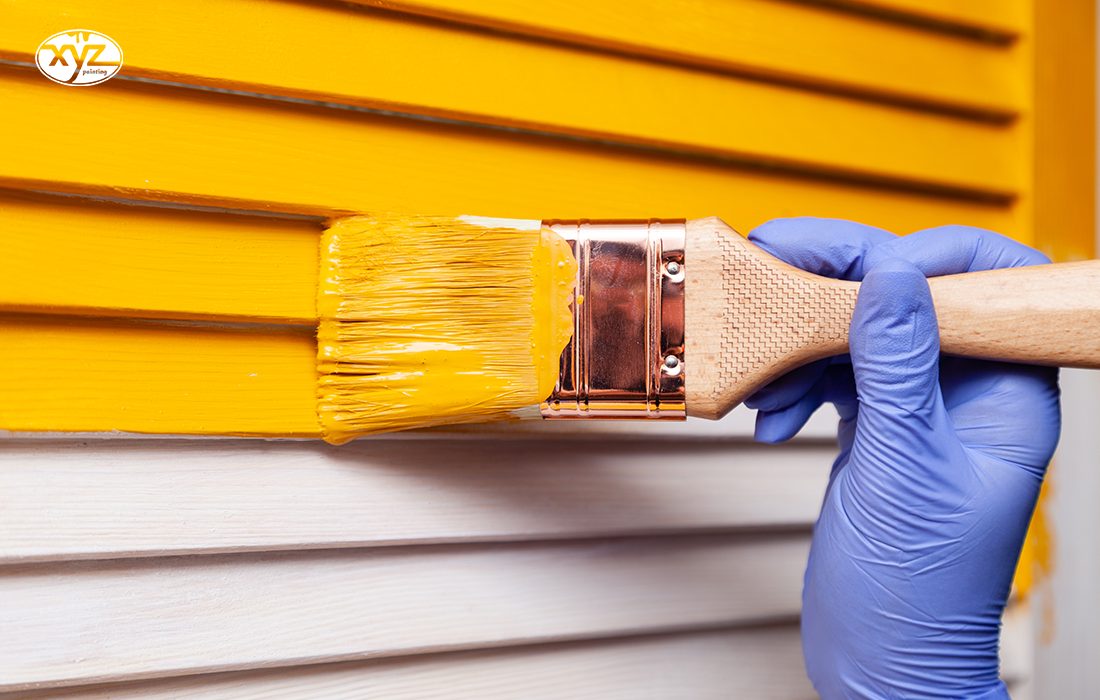 The finish comes from the final coat applied after the first coat of latex or acrylic paint has been applied. There are several options available depending on the level of reflectiveness.
Matte
This paint is sometimes called "flat" paint. It has the lowest shine. Nonetheless, the matte finish has the best coverage, but it can also get damaged by cleaning. This finish is ideal for areas with low traffic, such as dining rooms or those that are not in direct contact with people like ceilings.
Eggshell
Eggshell paints have a slightly higher glow than flat paints and can be used to cover imperfections. They are also more durable than flat finishes. Eggshell paint works well in areas with moderate traffic, like hallways and living rooms.
Satin
The most popular interior paint finish is satin. This finish is easy to clean and ideal for high-traffic areas like kitchens, bedrooms, bathrooms, family rooms, and other public spaces.
High gloss and semi-gloss
These finishes are reflective and shiny, durable, and ideal for rooms that see the most wear and tear, such as bedrooms, bathrooms, and kitchens. High-gloss paints are also suitable for exterior details such as doors, trim, and cabinetry. Both gloss finishes require work.
Factors to be considered before choosing a finish for your paint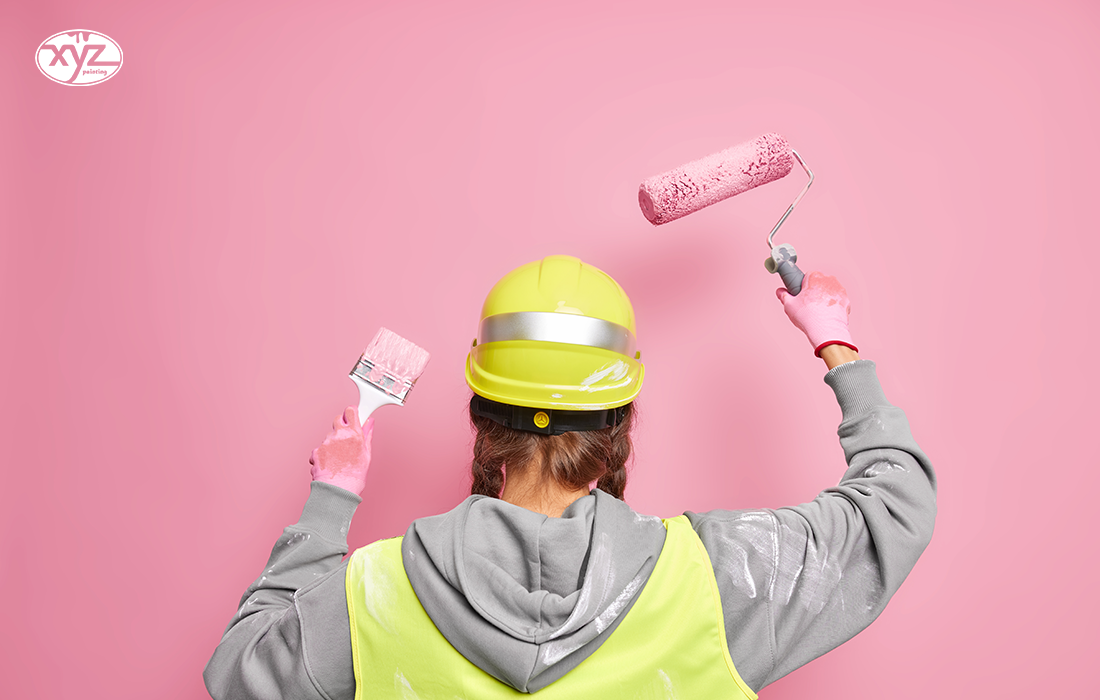 Start with the qualities that you want in paint, and then choose the right interior paint finish. Here are some of the considerations to take into account—

Durability and Cleanliness: Although most paint finishes are designed with excellent cleaning properties, it is a good rule of thumb to choose a paint finish that is as shiny as possible.

Paints that are kid-friendly: Many painters recommend eggshell or satin paint for walls and semi-gloss doors and moldings. These finishes can withstand repeated cleanings better.

Flat finish paints are great for rustic looks. You might choose a flat enamel trim finish or an eggshell wall finish if "cleanability" is a concern.

High-gloss finishes: This brilliant finish can make a room feel inviting. It is important to take extra care when preparing surfaces for glossy paint, as glossy finishes tend to highlight any imperfections.

Ceiling color: You can purchase premixed matte finish paints at most paint and home improvement stores. If you are looking for something more vibrant, it is possible to create something completely new with your ceiling. By making the roof seem higher, colorful ceilings add an extra dimension to a space.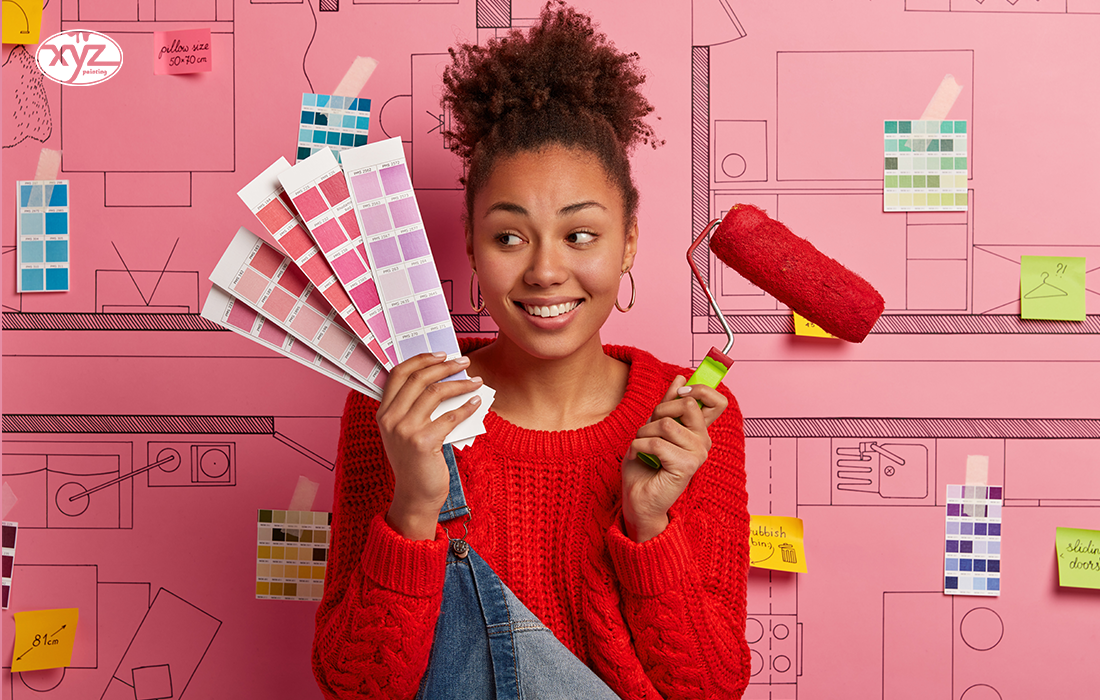 It is important to consider where you are going to paint and how much. This will help you choose the right paint for your project. If you want to pick a paint that would give what it takes to create a beautiful home, then XYZ Construction & Renovation group company can help you choose the right paint as per your decor preferences and budget. They are one of the best painting companies around. Get in touch with them today, and they will help you choose the right paint for your next project.