It can be hard to paint your home. You must consider all aspects of the process, including choosing a color and measuring the space. You can make your new painting project go smoothly if you do your research and prepare well.
The variety of finishes and paints you have to choose from is another factor to remember when researching. It doesn't matter if you know the exact color or palette you want for your house; it's just as important to consider what finish you choose and what type of paint you finally zero in on.
How do acrylic and latex paints differ from each other?
Acrylic and latex are the two main types of paints that are widely used. The base is the key difference between these two paint varieties. While acrylic paint is chemical-based, latex is water-based. Both are different and have their own pros and cons.
Pros and cons of acrylic paints
Acrylic is made from pigments and acrylic resins. There are many good reasons to choose acrylic. Acrylic paint is more resilient to the sun and water than latex. It is elastic, durable, and adheres well on surfaces.
There are also some cons. Acrylic paint is harder to clean up than other types of paint, is more expensive, and contains toxic chemicals.
Pros and cons of latex paints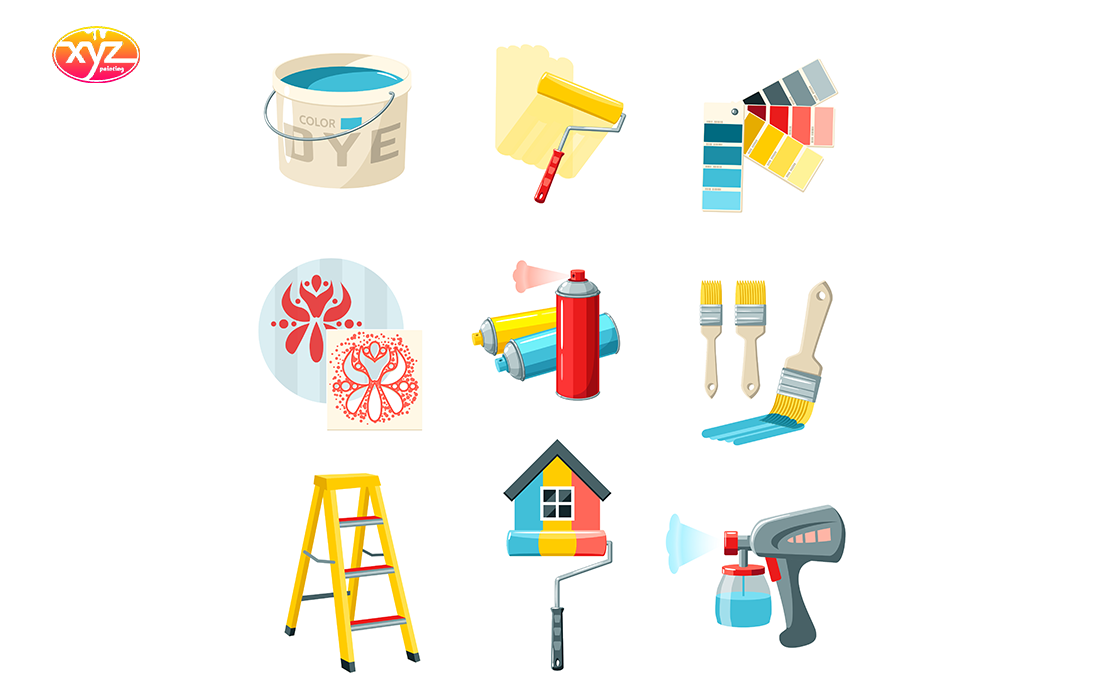 Latex paint is made from vinyl resin or pigments mixed with a water base. Latex paint offers greater coverage and cost-effectiveness than acrylic paint.
Low-quality latex paints can lead to chipping. Latex paints also have a lower resistance to sun and water, and they are less elastic.
Various types of finishes for wall painting
When painting a surface, a final coat is always applied after the initial coats have dried. And this final coat determines the finish of the paint. There are a number of paint options available depending upon the reflectiveness. Some of them are—
This finish is also known as "flat coats" and has the least shine. Although it offers the greatest coverage among all finishes, it is also the least durable and gets easily damaged. This finish is perfect for areas with low traffic, like dining rooms or ceilings.
This finish is more durable than flat paints because they have a slighter glow in them. Eggshell paint is perfect for medium traffic areas such as hallways and living room entrances.
This makes up the most popular interior paint choice. This finish is great for high-traffic areas such as kitchens and bedrooms.
High-gloss and semi-gloss finish
Both these finishes are bright and reflective, long-lasting, and perfect for rooms that receive the most wear and tear. High-gloss painting can be used to paint doors, trims, cabinetry, and outdoor details. Remember that gloss finishes are the most difficult to achieve. Even minor flaws in the painting get easily reflected.
Choosing which paint type and which finish going for can be difficult. Keep in mind your intended location and the amount of work that needs to be done. This will help you make better decisions in this regard. A good painting company has the resources and expertise to help you select the right color, design, paint, and budget that will work best for your project.
Why is it important to get paint jobs done by a professional painting company?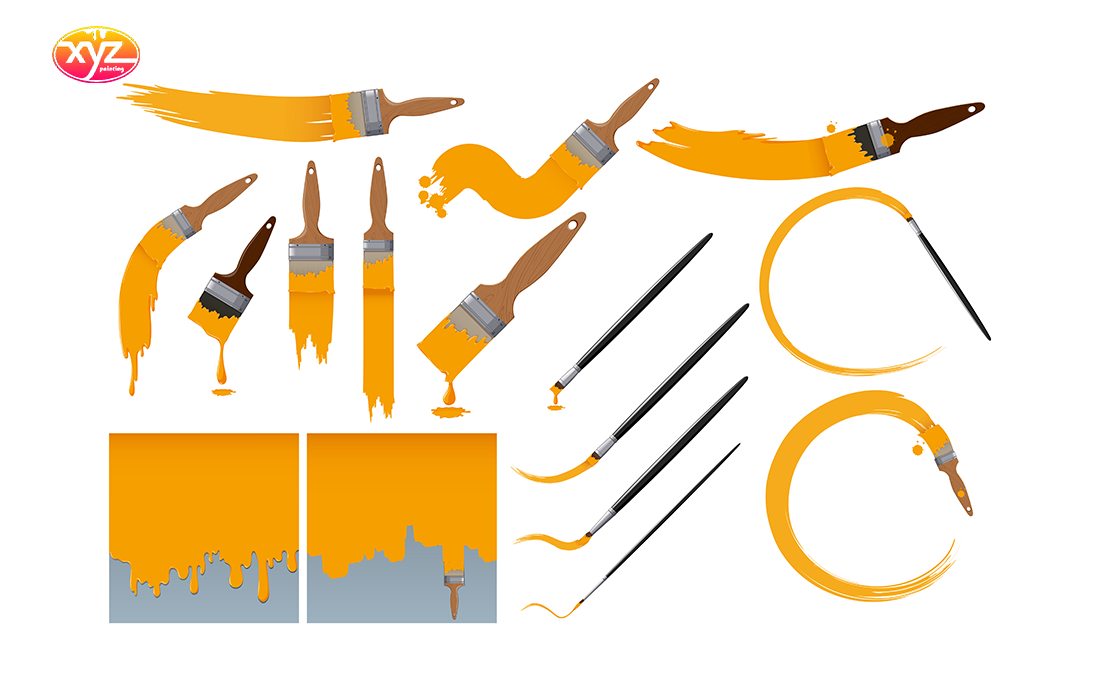 You want to transform your house but don't know whether to hire a professional to do it or you can do it yourself. Going DIY may cost you less, but it's not guaranteed that you will be satisfied with the result. Here are the top reasons to hire a professional painter to handle your project—
The work gets done faster
Before you start painting, there are many things to consider. Painting requires that you prepare the walls, fill the holes and take care of many other things. Hire a professional painter to do all this for you. You can do something you really enjoy while they take care of your walls. Besides, they will be able to finish the project faster than any homeowner can.
You get quality work done
The quality of a professional painting job will be significantly better than the ones you do yourself. Professional contractors are better at painting walls and ensuring that paint lasts longer. Professional contractors are more likely than others to use quality paints that will match the walls in your home. Professional contractors can also assist you in choosing colors that suit your environment.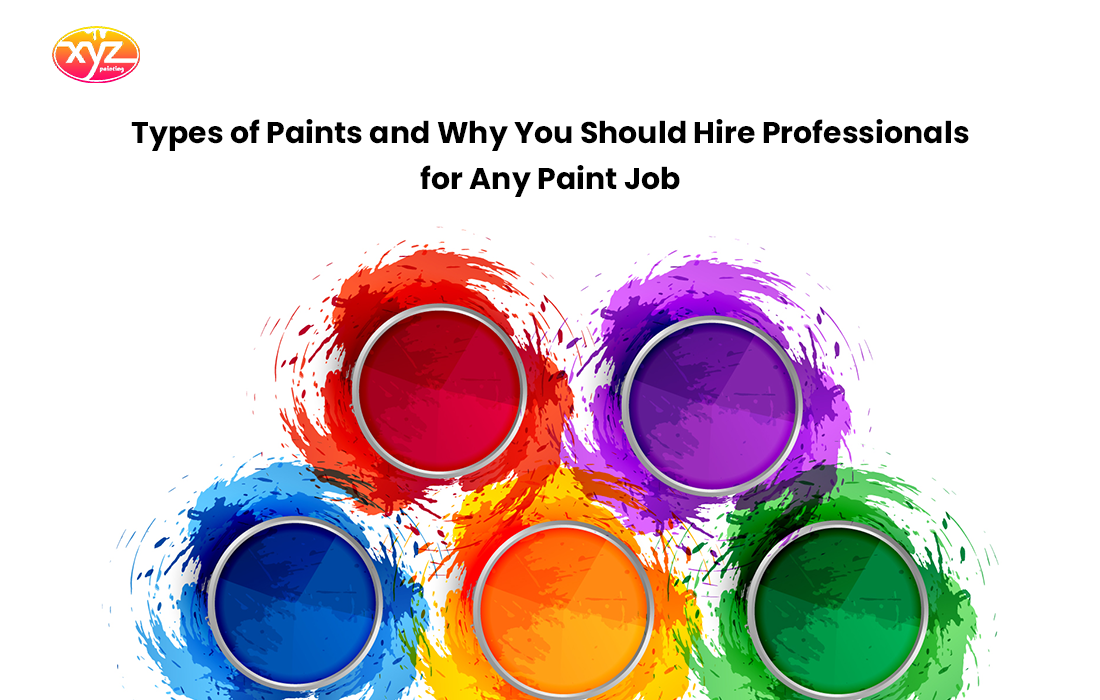 Professionals are licensed to perform paint jobs. This can save time and help you avoid unnecessary hassle. This means that any problem during the painting process will be fixed by the painters. Any damage caused by painting companies is covered, and you are free to rest easy without worrying about any additional expenses. There are also conditions, so talk to your painting contractor about them.
They have the necessary equipment
Painting requires more than just paintbrushes. The painter's tools include caulk, safety gear, and patching equipment. Painters also use spraying tools and paint applicators for some jobs.
Professional contractors will do the job right and leave your home looking great for many years. If you do not want to compromise on the quality of the finished work, hiring an XYZ Construction & Renovation group company would be the best bet. They will complete the job quickly and efficiently, which will allow you to enjoy the things you love.