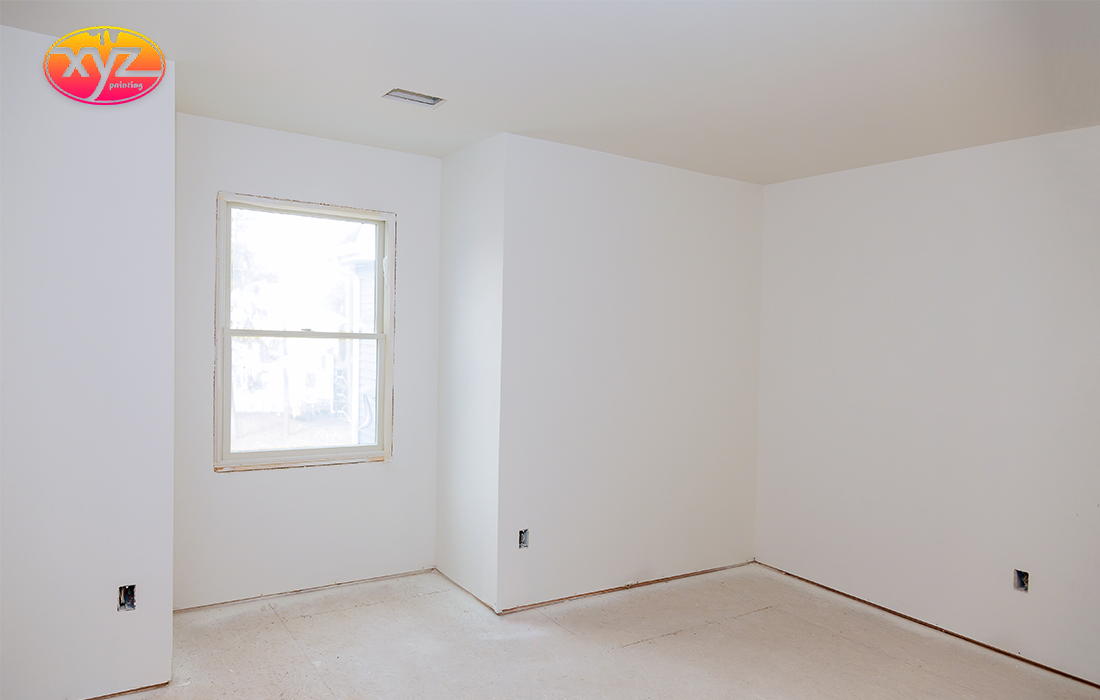 Drywall is an important part of any home's renovation or construction. Drywalls are wallboard or sheetrock panels that can be attached to wall studs for creating partitions in your house. For best results, it is important to choose the best drywall for your house. But note that all drywalls are not created equal. Here, we help you select the right drywall when renovating or constructing your home.
Drywalls: what you need to know—
For over 100 years, drywalls have been a crucial component of home construction. Drywall is made up of gypsum plaster sandwiched between 2 thick sheets of paper. The lightweight and compact structure of drywalls make them convenient to move. Drywall can be nailed to or screwed to the studs in your home for constructing sturdy walls.
Different drywall varieties are available for purchase—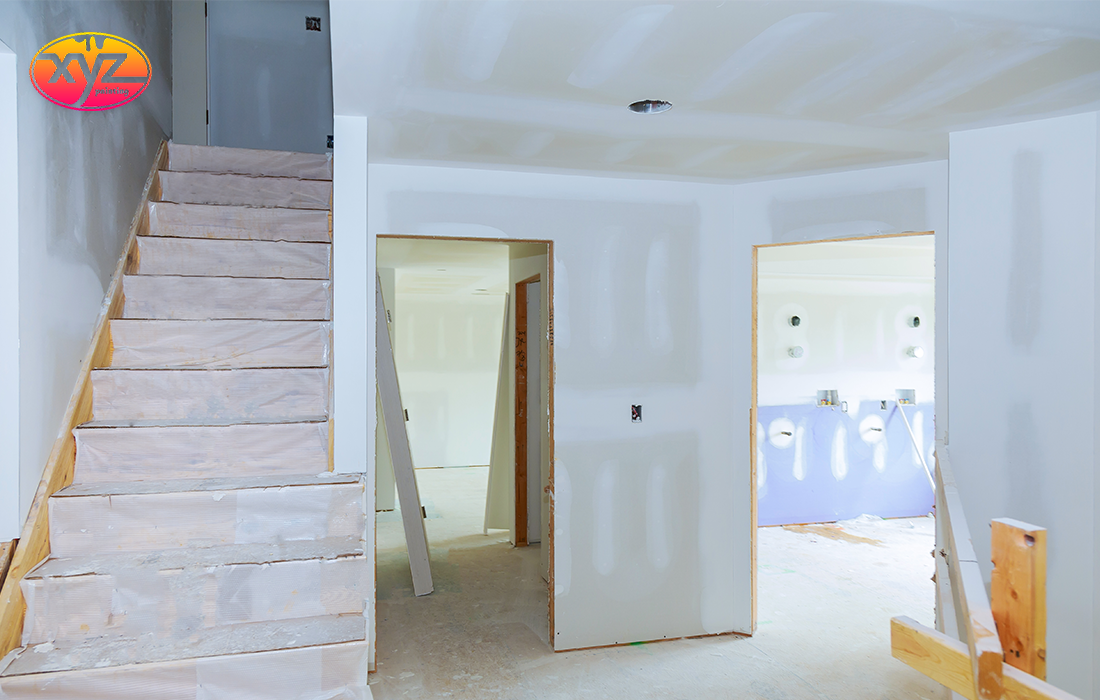 Each home should be made to suit the lifestyle and needs of its owner. And that is why it's important that the materials used for construction are high quality and just right. As far as drywalls are concerned, many options are available on the market. To be able to select the right option, it's important to be familiar with its various types. Here we dish out all important details that could help you make the right choice—
White Board – It is commonly used to build walls, basements, and ceilings. It is strong and smooth, which makes it ideal for hanging photos.

Blue Board Drywall— It is a great option for use in excessively wet areas such as bathrooms and pools. It has good water and mold resistance and is conventionally used for veneer plastering.

Greenboard Drywall - Greenboard Drywall is great for damp areas. It's, however, not recommended for wet areas like bathrooms for basements. Besides, you can't attach tiles to a greenboard.

Purple Drywall - For homes that are damp, or which have a high level of moisture; this type of drywall is just perfect. Purple drywall has exceptional resistance to mildew or mold and can provide protection to areas like bathrooms and swimming pools.

Paperless Drywall - This is an excellent option for areas where moisture levels are high. Paperless drywall has gypsum and is wrapped with fiberglass.

Soundproof Drywall - A great choice for multi unit dwellings, you can go for this option if you want soundproofing in your home. It has two layers of gypsum that create a noise-dampening barrier. This drywall variety can be as thick as 5 to 8 inches. Fiberglass insulation present in it provides maximum noise cancellation.

Type X Drywall – This drywall variety utilizes glass fibers for the prevention of fire. Its fireproof nature makes this drywall a safe option for apartment buildings. You can also use this drywall for furnaces rooms, utility rooms, and other areas near barbecues or wood stoves. You can talk to your contractor to determine if this drywall is suited for your construction or renovation project.
What are the sizes in which drywalls are available?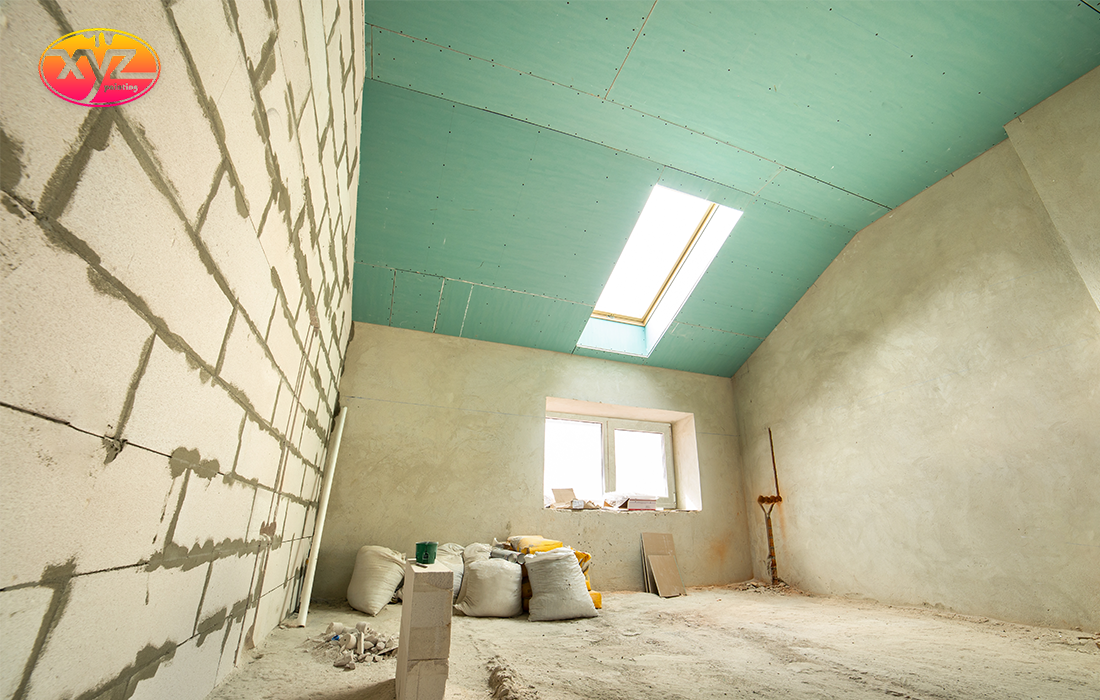 Drywall is flexible enough to be used in most types of building projects. It can also easily be cut according to any desired specifications. The most commonly used sizes for drywalls are:
The first is 4X8 feet. This size is ideal for the traditional home construction or renovation projects. 4X8 sheets can be used horizontally as well as vertically.

The second on the list is 4x10 feet, which is ideal for large spaces and ceilings.

The biggest drywall panel size one can opt for is 4X12 feet. It is great for areas that have large walls, such as media rooms, entryways, and halls.
The various thickness options available are—
Drywall has been designed to accommodate all types of renovation and building projects. And that is why it is also available in many different thicknesses—
The thinnest option available is 1/4 inch. It's used to conceal any flaws in construction or in rooms having a slight curvature. Its slim profile makes it easy to bend and adjust to unusual room shapes.

The 3/8 inch drywalls are a great option for walls having curves or those that require updating. Drywalls with this thickness are ideal for simple repairs and not for building projects.

1/2 inch is a common size of drywall used in home renovation and construction projects. It is convenient to hang as it is lightweight.

The thickness that is ideal for more complicated building projects like multi unit dwellings, which need interior walls with fire resistance, is 5/8 inch. It is a great option for making interior spaces soundproof. It is made of strong double gypsum and experiences no sagging.
How many drywalls will you need for your project?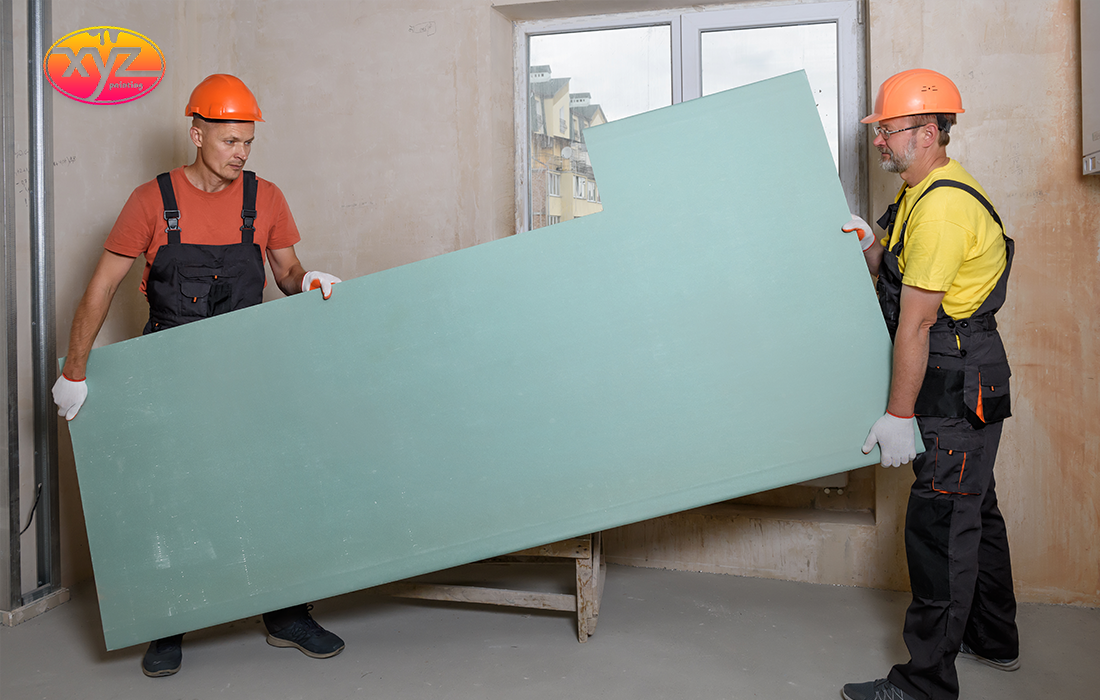 It is actually challenging to figure out how many drywalls will be needed for a particular construction project. You will have to measure the space in order to know the number of drywall sheets you need to buy. Also, consider design features like alcoves or other elements that might require additional drywall covering.
It is also important to think about the transportation of your drywalls. You should have enough space in your vehicle to carry drywalls measuring up to 4x12 feet.
Benefits of using drywall—
Drywall installation is budget-friendly, and it is quick and convenient. You can also enjoy some excellent safety and health features. This extra layer of protection protects you from temperature and sound transfer. It's also easy to repair when it gets damaged.
With drywalls, you have the option to customize your home and create more space. Here are the top benefits of using drywalls—
There is flexibility in price—
It is a popular choice because of its affordability. It is readily available in many options. Its installation is quick and can save you time and money.
There are many options for drywall boards. They come in different thicknesses, densities, and heights, as discussed above. You are likely to find the right materials for your project within your budget. Every product comes with different features, which can impact its price. If you are concerned about your budget, you can choose to purchase basic drywall boards.
Other materials required for drywall are also affordable. The drywall tape and the compound that is used to cover the seams are both inexpensive. The fasteners used to attach dry boards to walls are extremely economical.
The material's light weight makes drywall installation much easier and cost-effective. A small team with the right training can efficiently drywall any space. Installation is simple and requires less overhead.
Drywalling for protection—
Drywall's dense nature makes it an excellent barrier to sound. Although drywall boards may seem thin, they can make a big difference, especially when used on exterior walls. Drywall can greatly reduce drafts during windy and cold seasons. The extra layer will help maintain the temperature in your home. This barrier will prevent the heat or air from getting through exterior walls.
Sound dampening is made easy by adding drywall to interior walls and ceilings. The sound is absorbed by the drywall, which acts as insulation. The drywall also helps to reduce the sound's ability to travel from one room to another. A layer of drywall can significantly reduce any noise coming from the ceiling.
Drywall allows you to add insulation behind it for extra protection. This is particularly useful in areas with low ceilings, such as basements and attics. Insulation can even be added behind the drywall later by cutting small holes and spraying the insulation into the areas between studs.
Adding drywall to your home can enhance safety—
Drywall comes with safety and health features built-in. Drywall can make your space safer and cleaner. Boards with enhanced safety features can also be purchased.
The addition of drywall can reduce the risk of fire damage to your structure. Drywall is made from gypsum, which is naturally fire-resistant. There are also boards with higher fire resistance ratings. Drywall can also slow down the spread of flames within a room. Drywall boards strengthen walls and make it less likely for an area to collapse in the event that there is a fire.
Are you suffering from asthma or allergies? Drywall can reduce mold growth between walls. The boards trap moisture between the studs and absorb it, decreasing the likelihood of mold growth. Specially designed boards are available for rooms with moisture problems, such as bathrooms or humid climates.
Drywalls are easy to repair—
The best thing about drywall is its ability to be repaired. It is easy to repair, and the process of doing so is cost-effective. You can often prevent major damages by simply repairing the affected area only. Normal wear and tear will eventually occur in drywall. There will be an occasional scratch or dent, and some nail holes might also have to be repaired. These minor drywall issues are easy to fix. Your drywall will look like new with a little bit of service. You can easily touch up any damage by simply sanding the area.
You can repair drywall damage of any magnitude. You can also save money by replacing only damaged boards, which can often be a cost-saving measure.
The board can be easily removed and replaced with a new one by a team of professionals. It will take the same process to attach the new board to your wall as was used during the initial installation. After the board has been painted and all seams have been covered, it will be difficult to tell that there was damage there.
You have numerous dividing options—
Drywall gives you a seamless, polished look. Drywall creates a space that is ready for decoration. You have a lot of options when it comes to finishing your drywall.
Now that you know a lot about drywalls, there is no reason why you shouldn't get them installed at your house.