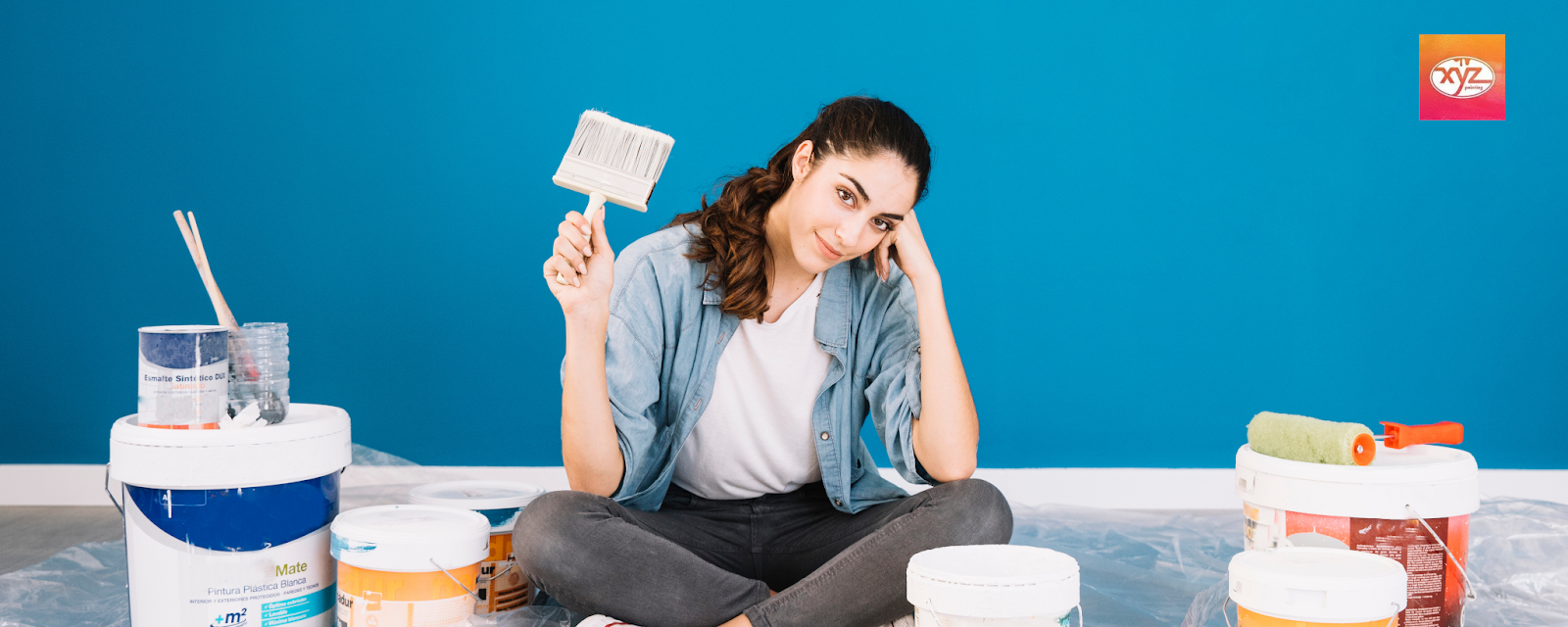 Unlike your officer, when you paint the house, you cannot choose a conventional color palette and get it over. You need to select the right colors for each room, textures for the accent walls, and contrasting colors and patterns for some areas in the house. There is so much effort required for a residential paint job. And only the right residential painter can help you get the desired results. 
If you want your home's paint job to be matchless, you need to find the right painters delivering residential and bedroom painting services in Vancouver. If you have no clue where to start your research, let us help you with some tips below:
Search Online
These days, everything is available online, and every business has a website. You can look up the painters online by searching terms like residential painters near me or commercial painters in Surrey.    
When you type your query for residential painters, you will get a list of the top-rated professionals near you. You can compare the results, visit their websites, and analyze the best options for you. 
The best part about searching for painters online is that you can go through their online reviews and analyze their professionalism and performance. 
If you find only sales material on their website, you can visit their social media channels and see what people say about them. Clients these days never forget to post reviews online, especially when they have had a bad experience with a business. 
So, if the painting contractor is not good with the services, someone must have left a review explaining their experience. If you read such reviews repeatedly about a contractor, it is best not to hire them.  
Word-of-Mouth 
You live in a society and interact with people regularly. So, asking them about a residential painter is not a task. You can bring it up in a conversation and ask people you know. If they know a good contractor, they will suggest the name. You can ask your family members, friends, colleagues, neighbors, and others.
You will either end up getting the name of the good professionals delivering bedroom painting services in Vancouver or learn about some notorious ones. Either way, this conversation will help you search for a team of painting contractors.
Ask Questions 
Once you get your options through the above methods, shortlist the best ones. Now, start interviewing these painters or contractors and ask the right questions. 
You can ask the questions like:
How long have you been working? 
Can you provide references for your recent clients?
Can you show pictures of your latest work?
Do you have the required certifications?
Do I need to buy my paint or will you bring your own?
 How big is your team of painters?
How long will it take you to finish the painting job?
What other services do you provide?
You can add more questions to the list as per your requirement. The answers to these questions will help you decide which painting contractor is best suited for your home. You can avail of bedroom painting services in Vancouver based on these answers.
Match Your Budget with Their Quote
Once all is set and done, you need to ask for a quote from the painting contractor. Once you explain your requirements, like which areas in the house need the paint job and what type of paint you require, the painter will give you the estimates. 
Now, match these estimates with your planned budget. If they exceed an acceptable amount, you need to look for other options. However, if the quote seems reasonable and within your budget, give the contractor a nod! 
With these pointers, your search for the best painting contractor will come to an end. Whether you are looking for a commercial painter in Surrey or a residential one, these tips will work for both. 
If you are looking for a painting contractor that can transform your home through an exceptional and efficient paint job, contact XYZ Painting. We provide the best bedroom painting services in Vancouver. We are leading residential and commercial painters in Surrey that deliver top-notch services.