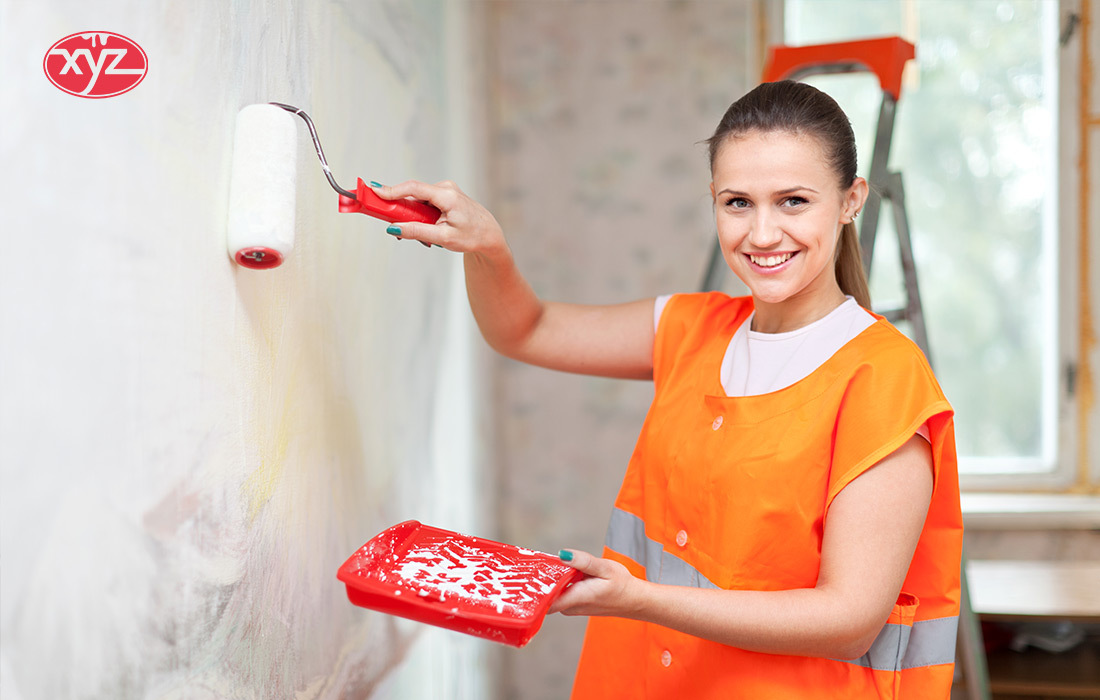 If you have been struggling to find suitable paint for your home, we feel you! There are so many options of wall paints available out there. And deciding which one you want for wall painting is a task.
However, to make things easy, the XYZ Construction & Renovation group Company has got some help for you! With our experience as a professional painting company, we have created a list of different types of paints and finishes. Once you learn about them, it gets easier to choose. So, let us have a look at the list:
1) Enamel Paint
Enamel paints are one of the most common paints used by homeowners and painting companies. The paint is a combination of zinc or lead and varnish. A mixture of these two ingredients leads to the production of enamel paints. Another thing added to the mix is the pigment, which helps the paint achieve its colors.
Enamel paints are chemical-resistant and waterproof, making them a durable option for your exteriors. They end up forming glossy and somewhat hard coatings that are easy to clean. These paints offer good color retention and coverage. They are suitable for wall painting, windows, doors, stairs, floor, wood trims, and other surfaces like glass, metals, concrete, etc. So, enamel paints are versatile and long-lasting.
2) Emulsion Paint
Emulsion paints are a mixture of polystyrene, polyvinyl acetate, cobalt, and manganese. To achieve the desired color, you need to add pigments to the paint.
Emulsion paints are available as water-based as well as oil-based solutions. They dry fast, leaving a hard and easy-to-clean surface with a smooth finish. Emulsion paints are long-lasting and alkali-resistant. They offer good color retention, and your walls look bright and beautiful after the paint job. These paints are suitable for ceilings and interior wall painting. You can also use them for woodwork.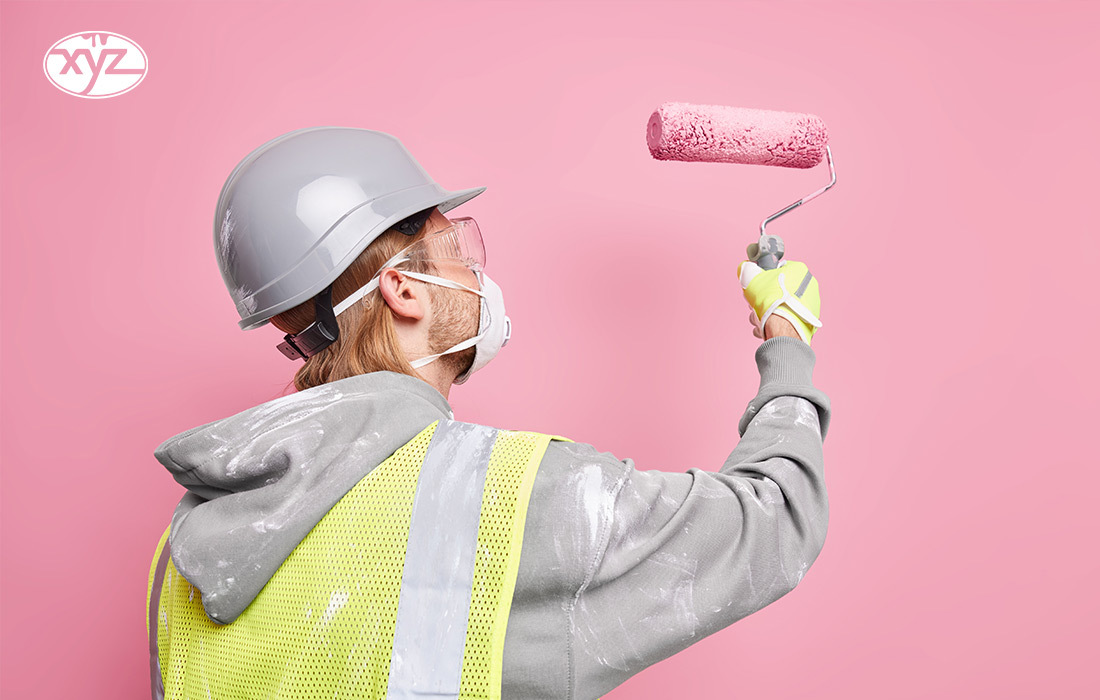 3) Oil Paint
While looking for the best paint for your house, you must have heard about oil paints. It has a lead base, and you need to add pigments and linseed oil before painting. For the final finish, the pain requires three coats of paint. You started with a primer coat, followed by an undercoat, and then the finish coat.
Most painting companies suggest oil paints for dry and cool surfaces as these are the most affordable and durable paints. However, oil paint is not suitable for humid areas because, after the application, it takes time to dry.
The most common advantages of oil paints are durability, ease of application and cleaning, and easy availability. You can use this paint for your walls, windows, doors, and metal surfaces.
So, this was all about the different types of paints. We have enlisted only the three major categories here. However, there are many other options of paints available out there like acrylic, aluminum, latex, bituminous, cement, cellulose, synthetic rubber, plastic, silicone, anti-corrosive, and casein paint, etc.
Now, let us look at the types of finishes.
Types of Finishes
One of the most common finishes that interior paints leave on the walls is the Satin Finish. This finish is suitable for high-traffic areas like bathrooms, bedrooms, kitchens, etc. It is because the walls with this finish are easy to clean. The oil-based, latex, or acrylic paints leave a satin finish.
The opposite of glossy is matte, sometimes also known as a flat finish. The paints with a matte finish do not offer any shine. Ideal for low-traffic areas like dining or guest rooms and ceilings, this finish can easily damage while cleaning. However, while it is not as durable as other paint finishes, it provides the most coverage.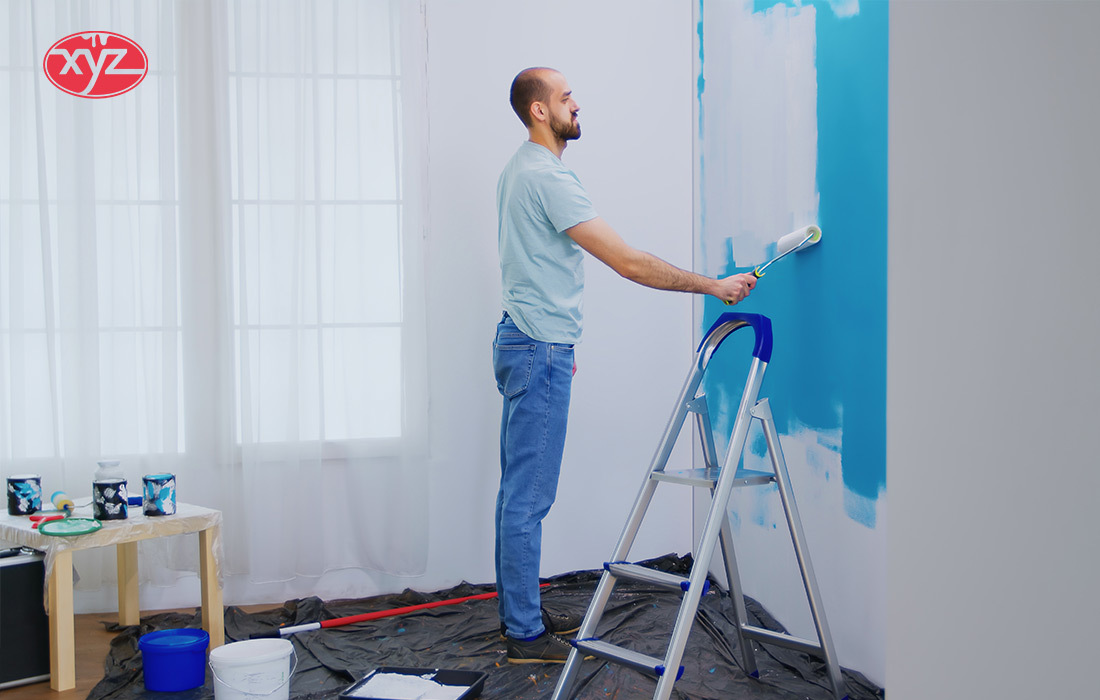 Whether a paint gives a high-gloss or a semi-gloss finish, the results will be shiny and reflective. Again, this finish is the best for high-traffic areas like bedrooms, kitchens, and bathrooms. You can also use this finish for cabinets, wood trims, doors, and outdoors.
The eggshell finish is slightly more vibrant and much more durable than the matte-finish paints. This finish helps you cover imperfections and is suitable for medium-traffic areas like halls or corridors.
So, this was all about the different types of finishes you can use for wall painting. As a professional painting company, XYZ Construction & Renovation group is here to help you select the right paint and finish for your walls. Contact us today and start today!