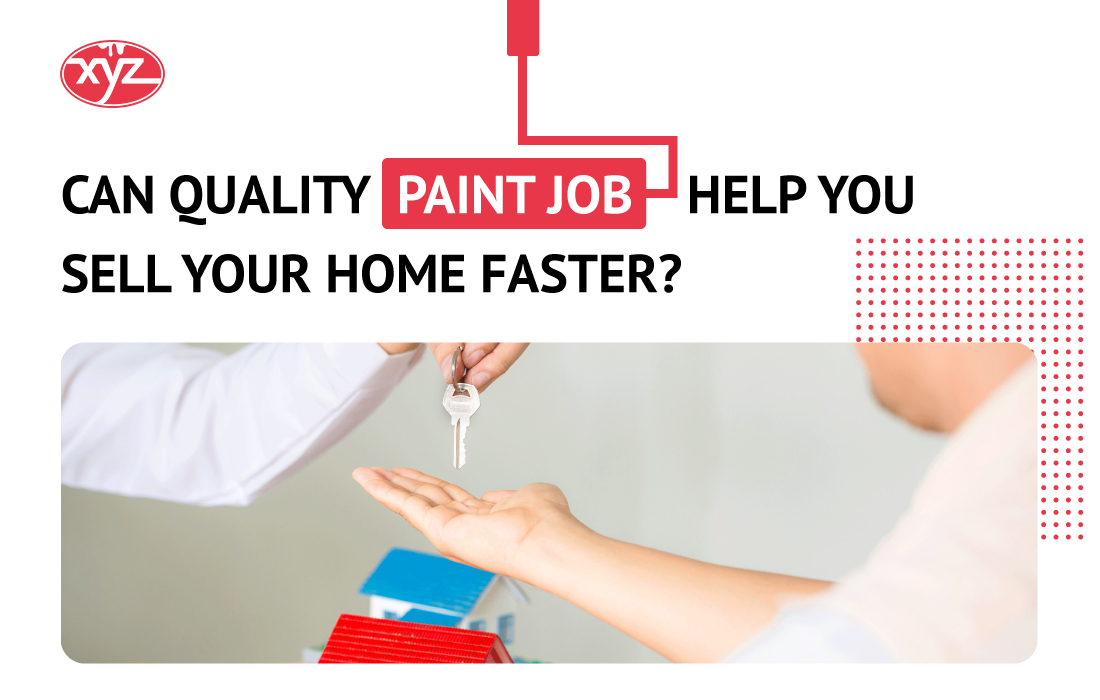 So it is always great to have potential buyers walk up to your home and get a pleasant exterior view. Consequently, you manage to leave a lasting first impression on your buyers, which further plays a key in influencing their decision.
A new coat of paint can create a sense of confidence among your buyers while showing you have taken well care of the home. But besides that, there are many other reasons why you need to consider painting your home before selling it. So let's check out some of these reasons.

1) Adding a Touch Of Freshness

Anyone looking to buy a new house is getting ready to start a fresh life chapter. But getting started on a new journey can be an overwhelming experience for anyone. In such cases, a fresh look can go a long way in convincing or influencing the buyer's decision. A new coat of paint from a competent painting company in Surrey has the potential to transform the entire aesthetics of your home.
A bedroom, kitchen, or even an entryway with a fresh coat of paint can add a distinct touch and feel to the entire house. As a result, it will automatically become much easier for the buyer to decide as it ignites a sense of confidence in them. Consequently, they will be more likely to choose your home over other alternatives.

2) Staging Becomes Much Effective

First impressions play a crucial role in almost every aspect of human life and even more so when buying a house.
Selling your house is similar to selling a product that adds value to a customer's life.
Just as a retailer can benefit from an impressive display of their products or offerings, so can you as someone selling their house.
Hence, staging becomes another great reason to paint your home before selling it. A new coat of good quality paint has the potential to bring out the best in your home and leave a lasting impression on the buyer.
Once the buyer is impressed with the aesthetics, they are more likely to go through with the deal.

3) Help Buyers Visualize Their Future

A new home always marks a new and fresh start in a person's life. While you might be moving on to the next stage in your life by selling your house, someone else will begin their new phase after you.
Hence, the buyer must be able to visualize their future in the house.
In most cases, it is recommended you go with neutral shades in this stage to enhance the appeal of your home but also leave more room for creativity for the buyer. You can even consider removing old wallpapers and adding a neutral shade on the walls.
But most importantly, a new coat of paint can help hide any dirt and scratches left behind.
Consequently, it becomes much easier to hide any substantial issues lurking behind, which can have a detrimental impact on the valuation of your home.

4) Less Bargaining And Efficient Selling

Buying or selling a home can be a long and tedious process. Of course, the seller will need to make necessary efforts to carry out effective landscaping and enhance the home's overall appeal. But one easy way to hasten this process is with a fresh coat of paint.
Painting your home before selling it further increases the likelihood of selling it.
Besides that, it creates an impression that you have maintained and taken care of the home. Buyers often consider these things as it helps them make the right decision at the earliest.