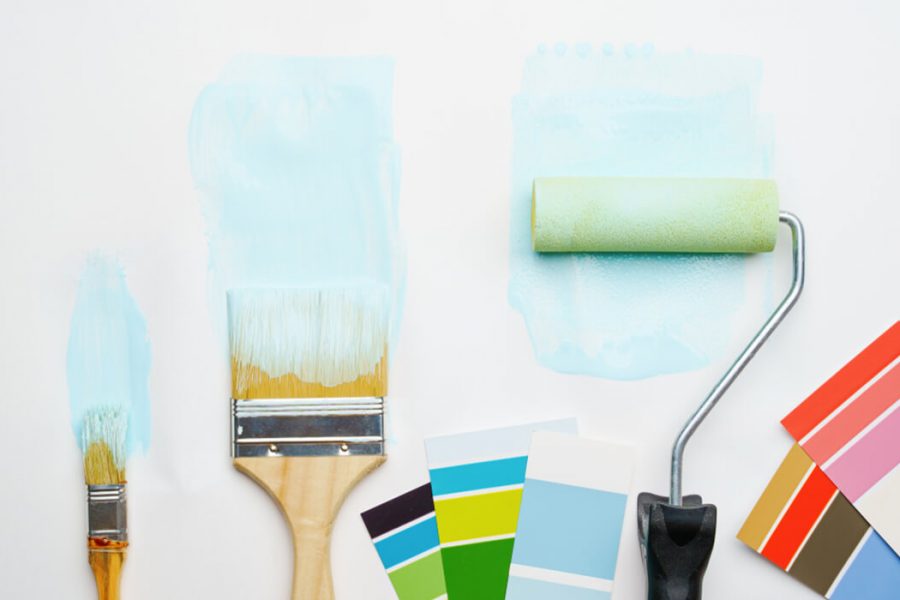 The right colors on the walls of your home can contribute heavily towards setting the mood for you and your family. And that is why it's extremely important not to take this aspect lightly— painting is a vital aspect of home renovation.
But then do not waste your time looking for the right paint color. Instead, do some research on the best Interior Paint brands in Canada before you lay down your drop cloth. Choosing the right brand is actually more important than choosing the right color. But then it can be tough to zero in on a paint brand for your painting needs, considering the abundance of choices.
Our guide to the best paint brands will help you make the right selection. To make things even simpler, we have compiled a list of the top 6 paint brands and tried to inform you about them down to the tiniest detail. So, why wait? Read on—
1. Sherwin Williams —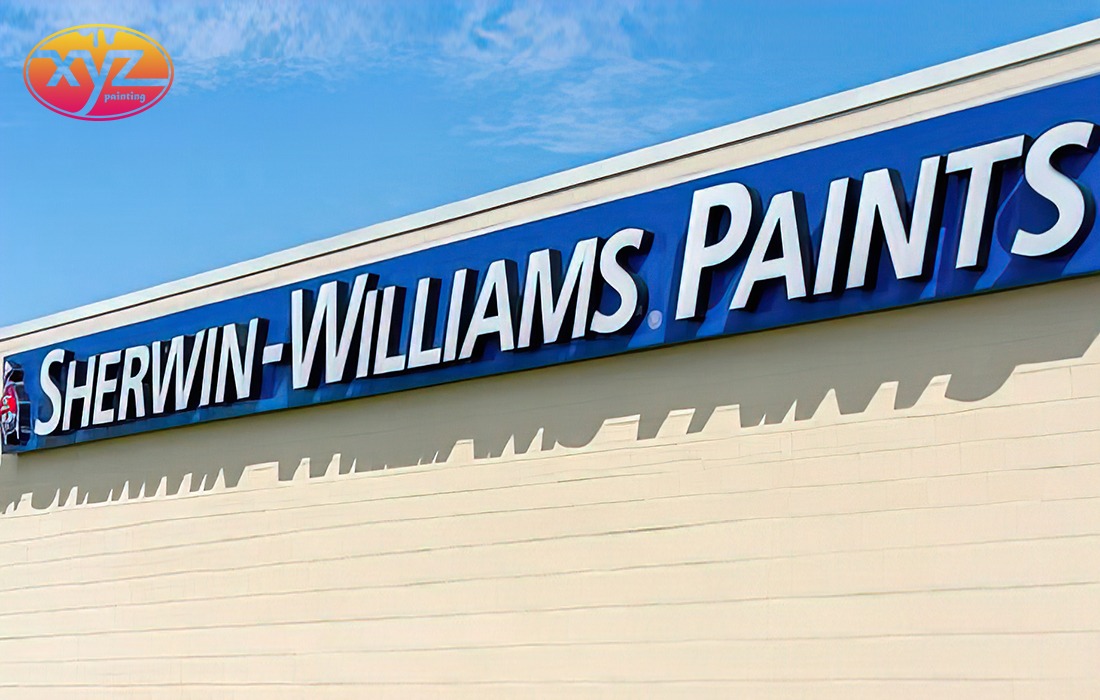 Sherwin-Williams is a Cleveland-based company in the coating and paint manufacturing industry and is known as "Sherwin-Williams Company." The company is primarily involved in the production, distribution, and sale of paints and coatings to industrial, professional, and retail customers, primarily in Europe and North America. Sherwin-Williams had operations in more than 120 countries at the close of 2019.
The Sherwin-Williams Company provides high-quality paint and coating products. They have around 60,000 employees that help them innovate in exciting ways. They believe their people are the core of their company. It is their expertise that helps them expand their base of professional, industrial, and commercial customers.
Sherwin-Williams is known for its extensive portfolio of private-label and branded products. Sherwin-Williams(r) branded products are exclusively sold through a network of over 4,438 company-operated stores and facilities throughout the United States, Canada, and the Caribbean. Other brands are also sold through major mass merchandisers, home centers, independent paint dealers, and hardware stores. They also offer a wide range of highly engineered solutions to the construction, industrial and packaging markets in over 120 countries.
2. Benjamin Moore —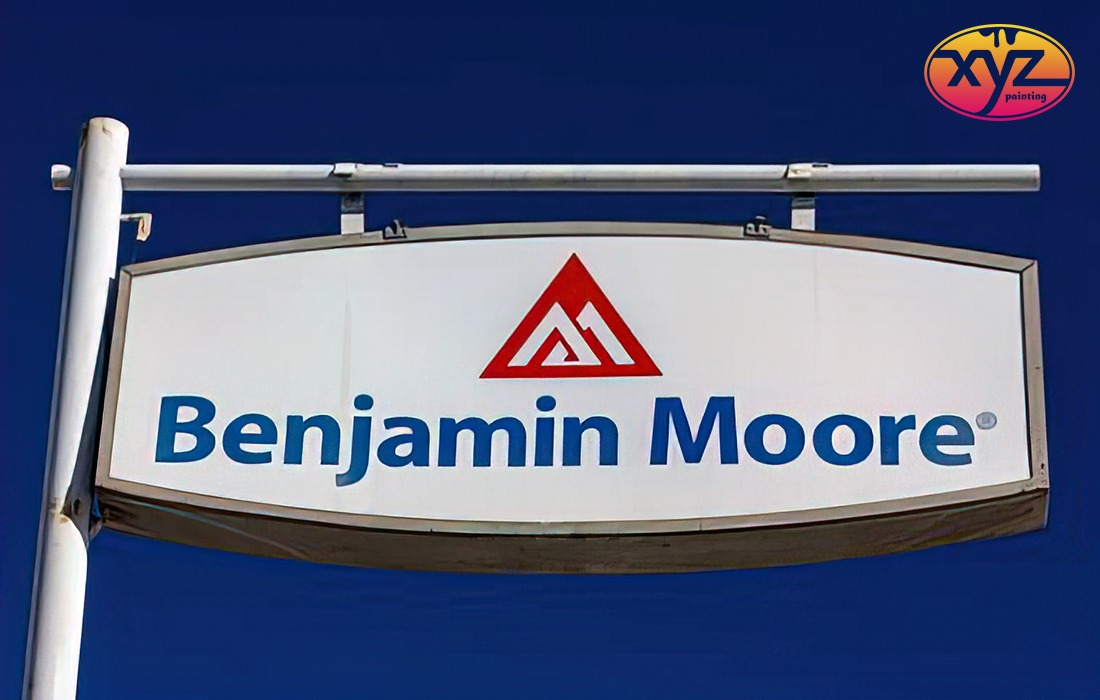 Benjamin Moore is committed to creating high-quality paints having superior performance. Their true strength is their love for color. Their color technology was updated about 10 years ago, and they haven't looked back. They are well-known for their vibrant colors and long life span.
Benjamin Moore products are ideal for interior painting, and they offer amazing fade resistance. They have a low odor and zero VOC. Most of their paints are self-priming and are easy to use.
They are known for creating premium paints and stains. Their resins and proprietary Gennex® colorants are made in-house. They have superior performance and excellent application properties. Their products, along with an unparalleled selection of authentic colors, are designed to give you beautiful and lasting results every time that you paint.
They are still committed to the vision of Benjamin Moore, the founder of the company, who started his paint business in 1883. He wanted to produce the best paints and finishes possible and deliver them to customers directly through a national network of independent, knowledgeable retail locations. And that's what the company is currently doing.
3. Dulux —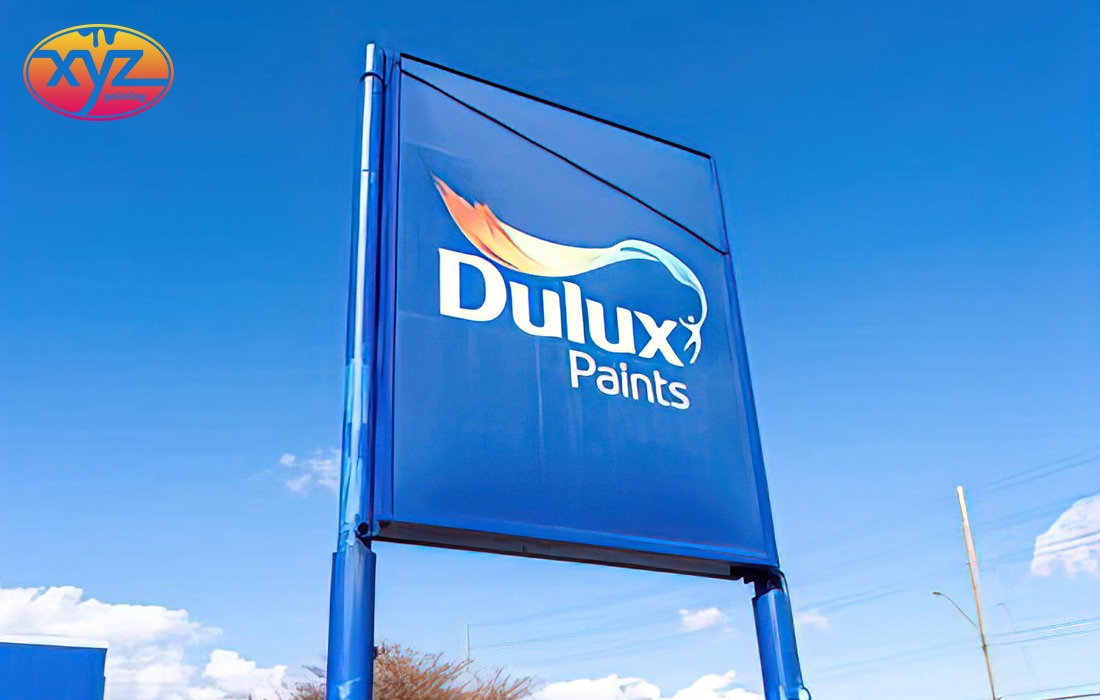 Dulux is a leading global brand of premium quality paint. Their guiding principles are to ensure that every Dulux product lives up to its reputation for verifiable, total product performance, which is both acknowledged and expected by their customers.
Their Canadian Dulux Paints locations offer a full line of value-added products. These include the Flood and Glidden brands, as well as a variety of woodcare and specialty anti-rust coatings.
Nearly 1,700 people work in their 2 manufacturing plants, 4 distribution centers, and more than 240 corporate Dulux Paints locations across Canada. They strive to deliver high-performance solutions and high-quality products as well as unparalleled technical expertise to meet their customers' current and future needs.
Their decorative paints add visual pleasure and long-lasting care to people's houses. Their performance coatings and decorative paints are preferred by millions of people across the globe. Their products are used by professionals, contractors, and DIY enthusiasts from all walks of Canada.
4. Devine Color by Valspar —
Valspar, a well-known and respected paint and coatings brand founded in 1806, is part of The Sherwin-Williams Company. Their paint quality is amazing and can make your next project a success. They offer high-quality exterior and interior paints and durable stains in addition to precision brushes and rollers that make painting easy. Their wide selection of colors can help you find the perfect look for your project, no matter what color you are looking for.
Valspar, which was founded over 200 years ago, still protects and colors homes all around the globe. They offer interior coatings in the Signature, Simplicity, and Ultra ranges.
Devine Color by Valspar is an assortment of paints that can be used on walls and furniture. It's designed to give your home a sense of color and radiance. These wall coatings are luxurious and creamy and can be used in small rooms or on feature walls.
5. Behr —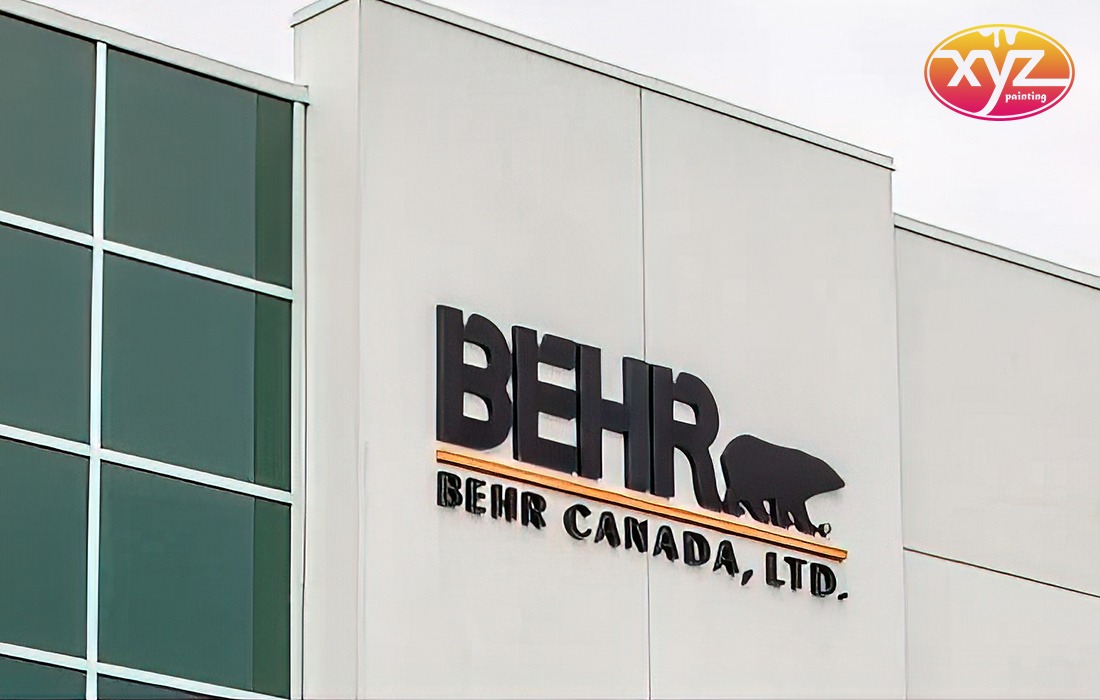 Behr Paint Company, also known as BEHR, supplies its products to the US and Canadian DIY markets. BEHR produces house paints for exterior and interior walls, makes decorative finishes as well as stains, primers and certain other products meant for surface preparation exclusively for The Home Depot.
Behr was established in 1947 by Otho Behr Jr., who sold linseed oil wood stain to paint shops. The company's operations were moved from Pasadena to a Quonset hut of 800 square feet in 1948 due to its rapid growth. In the 1950s, the business outgrew the Quonset hut in Pasadena, California. Behr moved the company to Santa Ana, California, in the early 50s. As the demand for wallpaper, lighting, and other similar items increased in home resale, Behr's growth saw a steep rise.
Behr began offering computer color matching in 1988. Customers could bring fabric samples or other colors to The Home Depot for scanning. The scanning machine would turn the color formula into the paint. Masco Corporation purchased Behr in 1999.
6. Cloverdale Paint —
Rudy Henke, a farmer and paint manufacturer, founded Cloverdale Paint in 1933. As people realized the value and personal service Rudy provided, the business grew steadily. Hunter Vogel, a co-founder of Cloverdale Paint, recognized the potential in Rudy's paint company in 1946 and bought a half share.
Hunter's determination and drive were key to their rapid growth. Hunter's son Wink Vogel is Cloverdale Paint's current Chairman. The father-son power couple opened numerous branches in Vancouver and the Fraser Valley during the 1950's and 1960's. The company grew by a further two-fold between 1968 and 1975.
Cloverdale was a leader in industrial coatings supply during the 1970s— thanks to extensive research, development, and new bulk materials handling. The OEM market saw new product lines, including air dry and baked enamels, coatings to protect machinery and equipment, maintenance coatings, and coatings that fabricators could use. This increased the company's product ranges and opened up new markets. In the 80s and 1990s, additional attention was given to large architectural paint contractors and institutional maintenance buyers.
Cloverdale Paint opened its first American locations in Washington State in the early 1990s. Cloverdale's headquarters and plant are in Surrey, B.C., with a second, specialized industrial coatings plant in Edmonton, Alberta. Cloverdale Paint's true strength is its expertise. Wink Vogel understood that Cloverdale Paint's greatest asset was its employees. They take pride in their product quality, customer satisfaction, and solving problems.
Why you should go for a good paint brand —
Brands do matter— especially when it's about painting a building. By using paint from a reputed brand, you offer durability to the painted surfaces. Yes, durability is the most important reason why one should use good quality paints procured from high-end brands. While cheaper paints will crack and peel within a short time, you won't see such things happening with paints by good brands.
The second important aspect is the finish. The kind of finish you get when you use paint from a reputed brand is simply unmatched. It's just impossible to get the same finish using a random paint picked from the market.
Also, a good brand is likely to have a huge collection of color options you can choose from. Not just that, they are also able to customize their offerings as per the needs of their customers. They also have a lot of different paint varieties that can offer different textures to your walls.
So, no matter how you want the paint on your wall to appear, you can achieve the look with paint procured from a good brand. Also, brands like the ones mentioned above have amazing customer support systems. And this immensely helps when anything goes wrong, though the chances of any such thing happening are slim.
So, if you are looking for durable exterior paint or the best interior paint, you can shop from any of the top brands mentioned above.