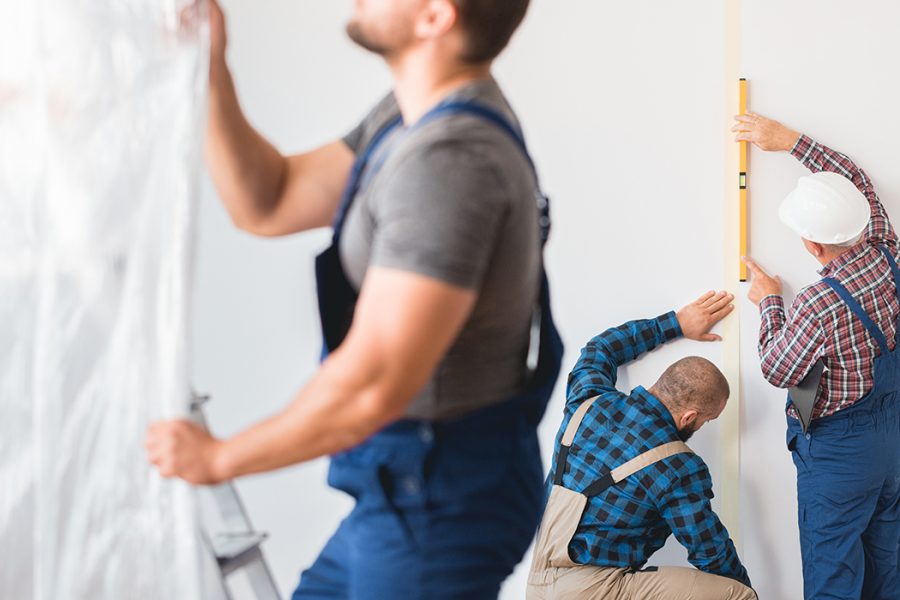 Painting the walls of the house can help in improving its overall look and feel. Painting, dry walling, and other dedicated operations require professional help. Moreover, it is a time-consuming process that requires precision that dedicated painting contractors can only deliver. Various companies offer painting, dry walling, and other dedicated services through a team of qualified professionals. They are known for employing the best methods for giving your home and workplace a new look by offering painting solutions with complete effectiveness. Dedicated painting contractors in Surrey are known for their professionalism and capabilities with which they serve clients and perform painting jobs.
Hiring a dedicated painting contractor is essential due to the various benefits they deliver. Some of these are listed below:
Professionalism and work excellence:
Painting walls through traditional brushes and paints require a lot of expertise. Moreover, model solutions like Paint jets and diffusers require an understanding of the same. Painting contractors employ the best individuals who possess experience and knowledge to deliver painting jobs with complete excellence. They possess the necessary skills to carry out painting, dry walling, and other dedicated operations without causing any kind of hassle to the clients. They do not cause any kind of inconvenience and ensure a painting job is completed with perfection without causing damage to surrounding area space like furniture.
Use of best quality materials:
Painting walls requires professionalism on the part of a contractor and the use of quality materials like paints. Hiring the services of a dedicated contractor can help clients in getting the best quality materials. Best quality structure paints, drywall materials, primers, brushes, pens diffusers, etcetera are used.
Delivery of assistance, support, and guidance solutions:
Painting contractors are also responsible for offering necessary assistance by guiding clients at every step of a particular painting job. We make available all the necessary information that the client requires. Any kind of query like the type of paint to be used and the color that will suit the walls of a room is resolved. Moreover, they possess experience in carrying out painting jobs and therefore can offer assistance and other support services. They can even guide customers by delivering information about various aspects like repairing a ball, the type of paint required for painting, and the necessary care for keeping the painted walls in perfect condition for long.
Speedier workflows:
Apart from all the benefits mentioned above, painting contractors handle a painting job with complete efficiency. They complete a particular contract on time and within the available budget of the client. They are responsible for delivering the best services without causing any kind of problems to the client and therefore stand by their promise.
Painting contractors and the services they delivered make the complete process of painting walls hassle-free. Clients can change the look of their home through the use of quality paints and professional services as made available by the contractors. The best Surrey painting company is known for satisfying its customers by working up to their full capabilities and potential.