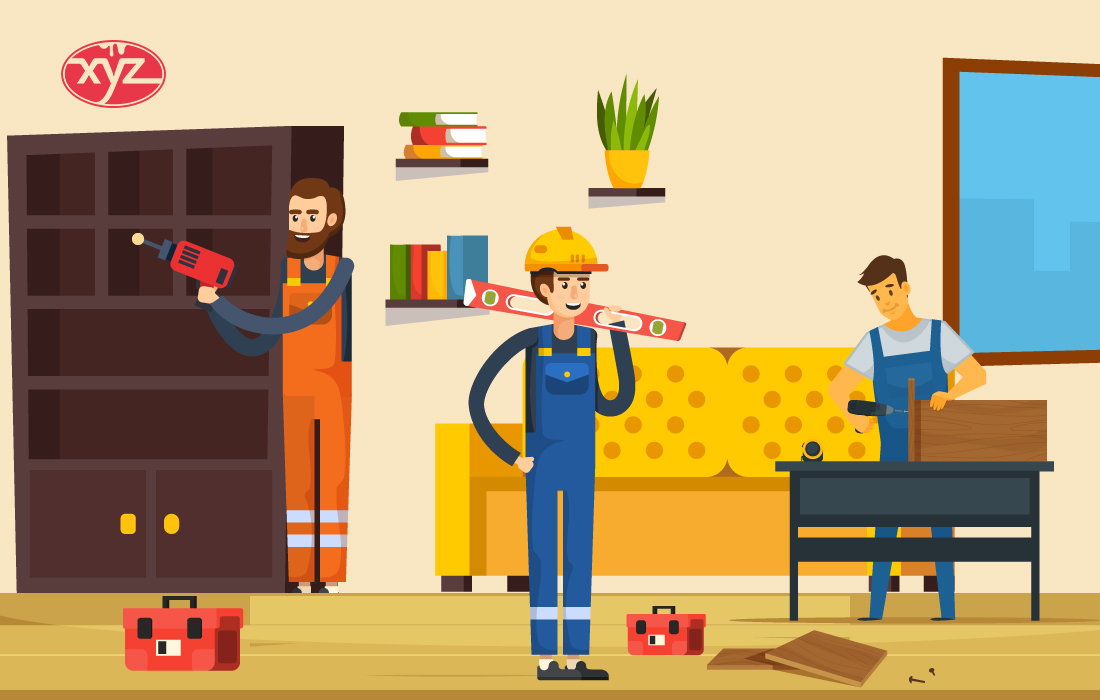 Are you planning for home renovation or home upgrades? There are plenty of things you can experiment with, but custom woodwork is a great idea.
When you use custom wooden planks strategically in your rooms, they make the area look more attractive, unique, and appealing. It gives you a decent and classic look to your interior.
There are many ways to use custom wood and give a unique touch to every room in the house. When you plan to go with customized woodwork, there are numerous options you can choose. To name some of them, custom kitchen and bathroom cabinets to closets, bookshelves, ceilings, you can experiment as per your choice! So, call the professionals delivering finishing carpentry services, choose the type of woodwork you want, and start the renovation!
But before that, let's look at the different ways to renovate your home using custom woodwork.
1) Built-In Furniture
There are plenty of options for built-in furniture you can choose, depending on the area you have in your home. You can tuck your entertainment system into the wall and have as many wooden shelves and drawers to hold your pictures, games, movies, and showpieces.
If you have a small space in your bedroom, you can add custom wood storage around the bed.
2) Custom Cabinetry
A beautiful way to add custom woodwork to your home is by adding custom cabinets. Upgrading your kitchen with modular and professional cabinets gives it a new look. Many people prefer adding cookie-cutter cabinets to their kitchen rather than having a big box store. These cabinets add the customization you need to your home. No matter how small or big the space in your kitchen is, with finishing carpentry services, you can get custom-made cabinets according to the measurements.
3) Wooden Ceilings
Another trick of adding custom woodwork is a wooden ceiling to your home. There are many distinct ways you can use woodwork in your home ceiling. You can go for plain woodwork or add patterned wooden planks with proper lighting. It gives your room a unique ambiance and sets a warm and cozy mood. To learn more about other options, ask the professionals for finishing carpentry services. If you have a design in mind, you can show it to them and ask if they can execute the same.
4) Finishing Carpentry
Finishing carpentry adds elegant finishing touches to your home. So, go for it when planning your home renovation.
It includes different types of woodwork you can do within the home. It gives you the freedom to design the way that you like. It includes things like doors and moldings, fireplace mantles, some wall units that you build into the wall, and other woodwork added to the interior of your home.
Hiring a professional for finishing carpentry services will help you give new and trending ideas. Even though you don't know what you want in your home, a professional can build something you will love. Don't forget to check their previous work before choosing a design.
5) Using Reclaimed Wood Beams or Floors
Reclaimed wood beams or floors give your home a finished look, elevating the interiors of your house. You can highlight some of the wood floorings in your home with new stains and colors. Add reclaimed wood beams to the walls to frame a room or make a new bookshelf or another point of interest inside your home. There are many ways to experiment with wood beams and floors.
Making Your Home Beautiful with Customized Woodwork
Customized woodwork is the simplest way to make your home look different and ambient. You can use it almost wherever you want in the house. Using different stain colors and wood types can make it easy to change your current home decor.
Whether you are planning to renovate one room in the home or want to add something unique, customized woodwork will help your home stand out. If you're looking for professionals delivering finishing carpentry services, contact XYZ Construction & Renovation Group. Our carpentry contractors are the best in the industry, delivering excellence to our clients!