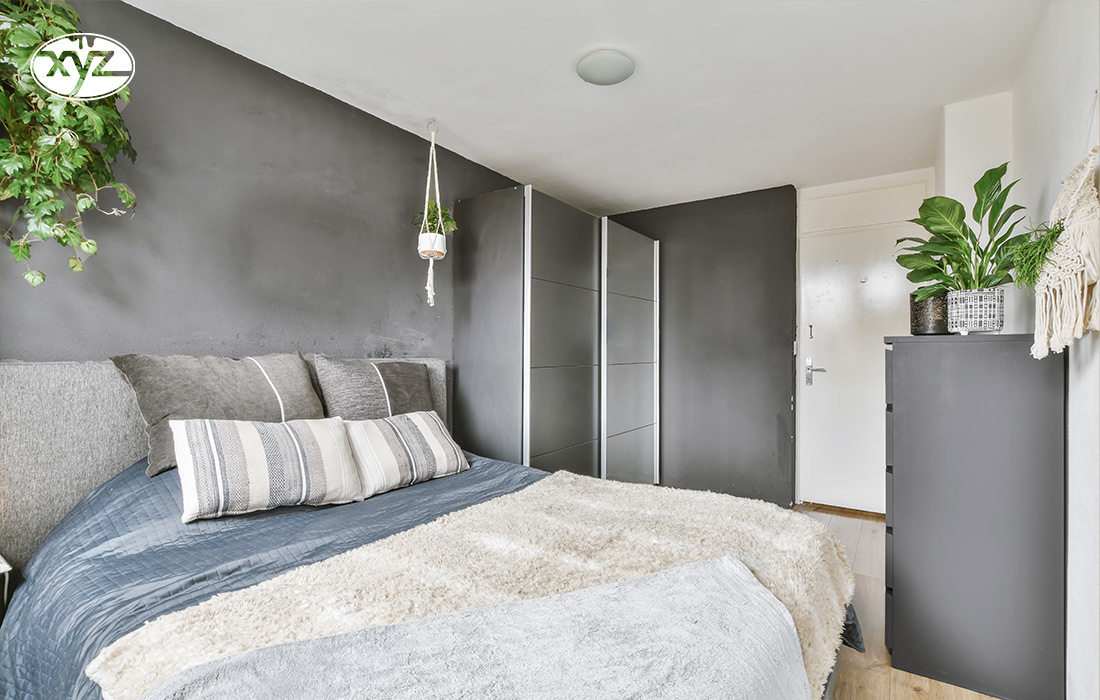 While you do not spend so much time in your bedroom, it is a space for you to relax and have a good night's sleep. To peacefully spend your night and early morning routines, you should decorate your bedroom just the way you like it. If anything is off, you might not feel good in your bedroom. The easiest way to make your bedroom your haven is by changing the wall paints.
Now, if you are on to a mission of changing the paint of your bedroom, we are here to help! Here is a list of the five best color combinations you can choose for your bedroom. We have tried to cover different styles and aesthetics in this list. So, let us see if we have something for you too:
1) Black and White
If you don't like too many colors in your home and want to keep it simple, black and white are the best colors for your walls. For more light, use more white and less black. However, if you want a darker room, use more black and less white. It all depends on what you want to do with your room, and you can accordingly play with the wall paints.
If your walls are too plain, you can choose a pattern. For example, a textured wall, patterns like a check, big polka dots, geometrical shapes, tribal, etc. These patterns look good on one of the four walls, also called the accent wall.
Wall painting companies have experts who specialize in such kinds of paint jobs.
2) Muted Pink and Green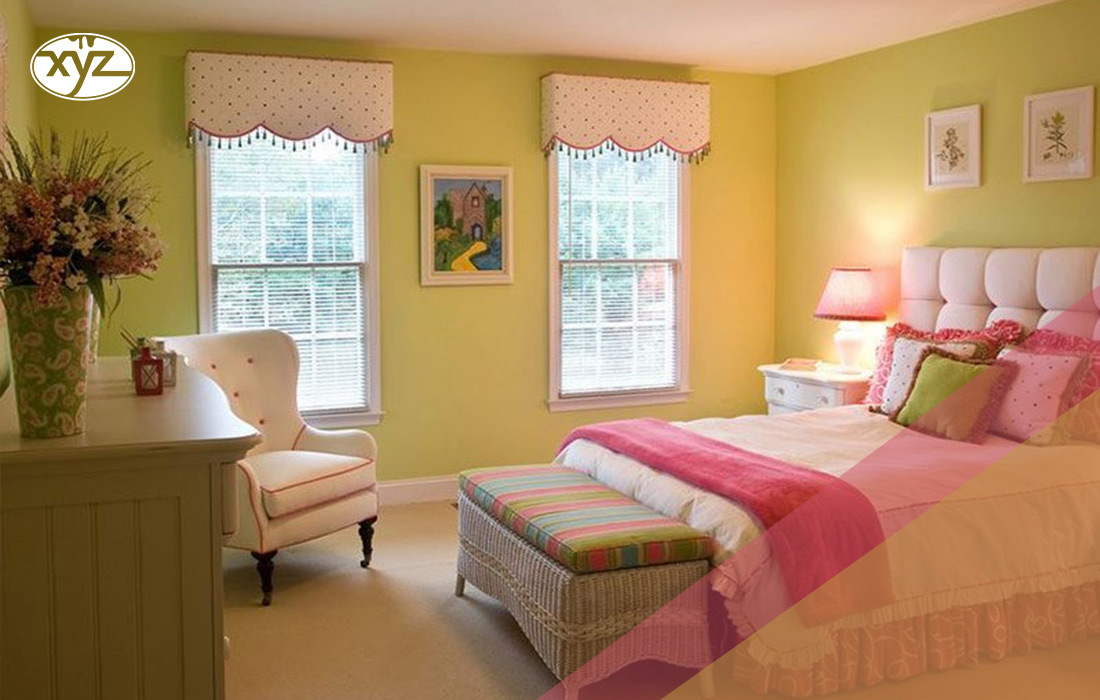 If you are not into very saturated colors and want to keep it simple, you will love a combination of muted pink and green. Both these colors compliment each other very well.
They give your bedroom a minimal outlook and make it look bigger. Also, when you choose green for your wall paints, you have countless color options for decor. You can decorate your room with plants and have a whole color palette of greens in your room. Green is also very soothing for the eyes and helps you relax after a long and tiring day. Additionally, pink adds a pop of color to break the monotony. So, go for this combination, and you will surely love it.
3) Tropical Green and White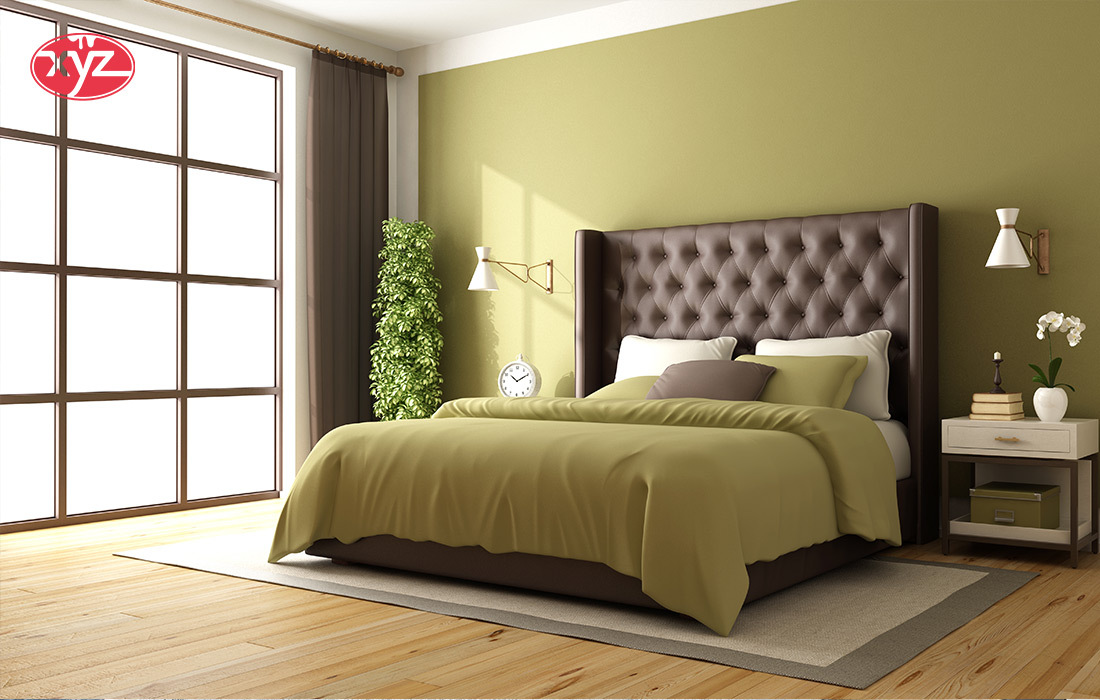 Tropical green is the darker version of the green color. It is the best for those who love earthy colors in their interiors. The combination of Tropical green and white is very soothing. You can add a little gold to your interiors and have a luxurious bedroom. The colors like tropical green stimulate a sense of luxury and royalty. You can also play with your interiors with such color combinations.
For the best results, choose one of the professional painting companies that can offer you the exact shade and colors required for your bedroom.
4) Peach and Tan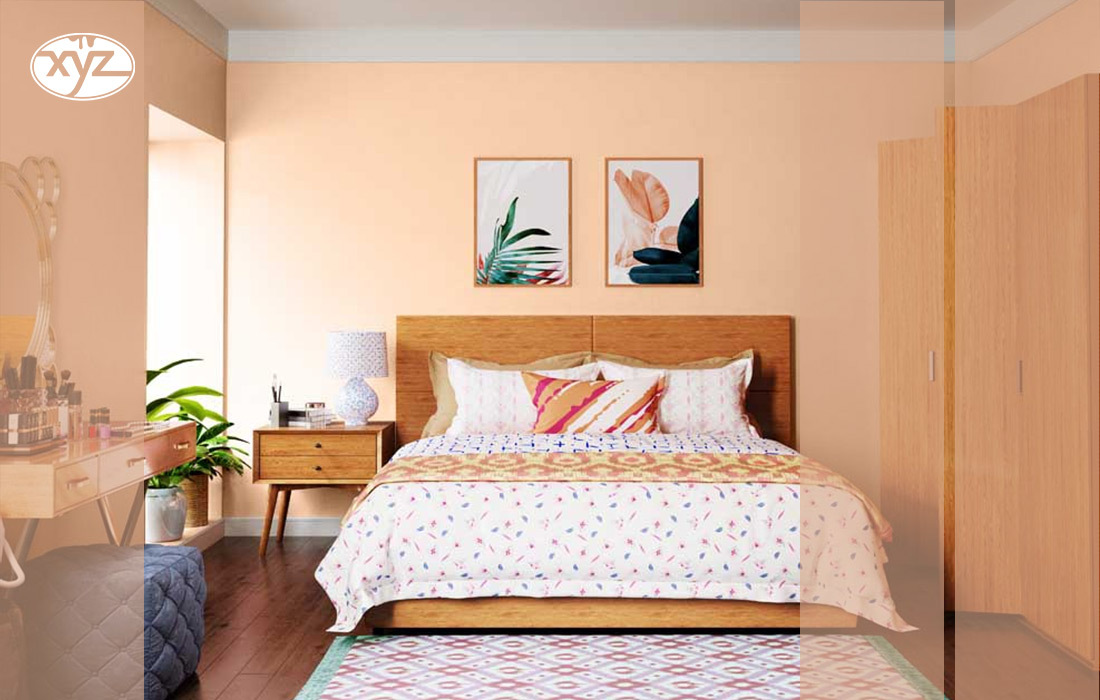 If you are more into warm shades and bohemian aesthetics, peach and tan are the perfect color combination for you. These shades are the best for smaller rooms as the colors give an illusion of more space.
The tint and shade coming from these colors will make your room look very cozy and warm. While this combination might not be everyone's favorite, some will love it! Plus, it will be amusing to decorate a room with such fun walls!
5) Navy Blue and White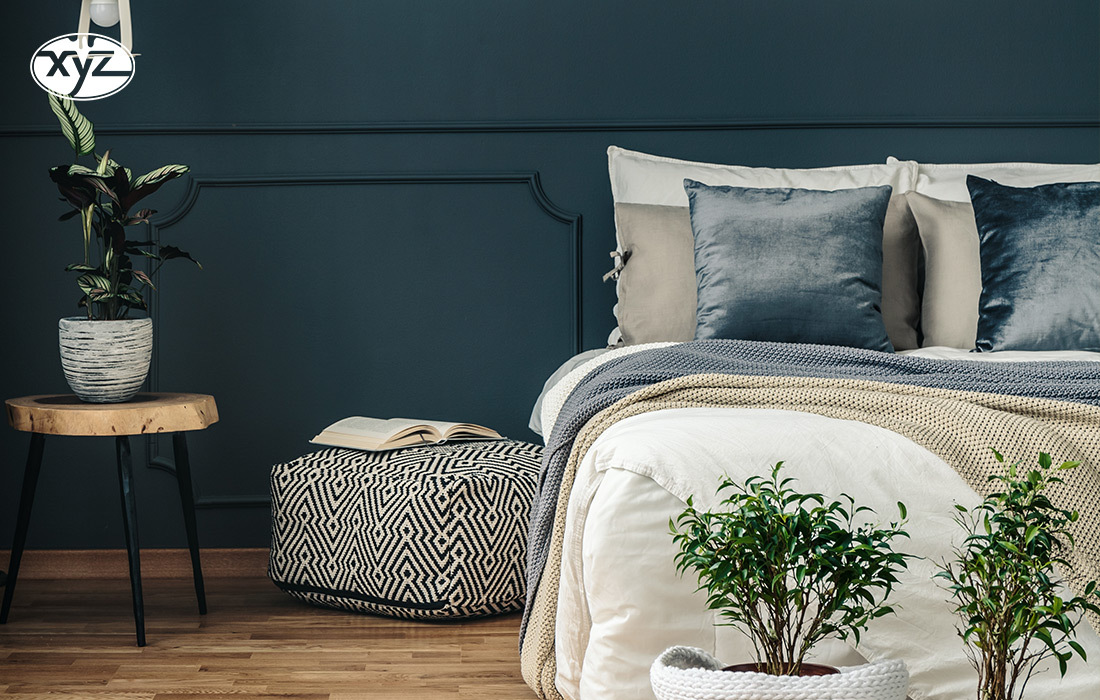 Navy blue and white is a classic color combination. For someone looking for cool colors, this one is the best bet. If the navy blue is too dark for you, choose an accent wall and paint it with this color. You can paint the other three walls white. While the Navy adds depth to your room, the white neutralizes things and gives a brighter outlook.
Again, you can choose different painting patterns or textures offered by painting companies for the accent wall.
So, these were the five color combinations for your bedroom. If you are looking for some aesthetic and timeless wall paints, these options are the best!
If you are looking for professional painting companies to help you with the paint job, contact XYZ Construction & Renovation group.