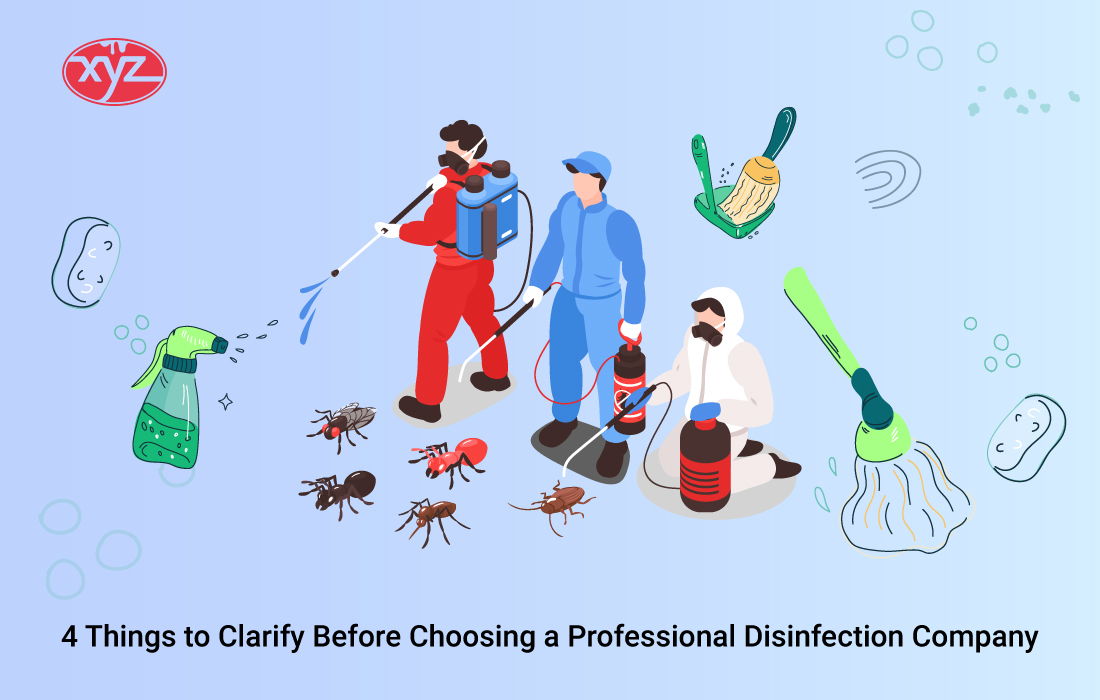 If you're keeping up with the News, you must be aware that as of March 2022, the COVID-19 fourth wave has hit China again. Well, for sure, this feels like deja vu. However, we already have the pandemic experience, and what it has taught us the most is to be safe.
When it comes to pandemics or epidemics, people usually start getting more aware of keeping everything clean and disinfected to stop the spread of the disease. After COVID-19, people have started washing their hands often, disinfecting their living/office spaces, and being more conscious about their health.
While you may be following all the right things, a DIY approach to disinfecting or sanitizing your home might not be the right thing. Therefore, getting professional home sanitizing services in North Vancouver is the best bet. With the right equipment, solutions, and professional experience, the experts can make your house 100% safe and disinfected in no time.
Before you hire professionals for home sanitizing services in North Vancouver, here are some things you need to know about them. So, don't be shy and ask away:
1. The Methods They Use
Sanitizing and disinfecting the house may take longer than you expect. The professionals work in different areas like your kitchen, carpets and rugs, walls, flooring, toilets, refrigerator, cabinets, staircases, garage, and whatnot.
All these areas require different types of disinfectants or cleaning solutions. For example, you cannot use high-strength ammonia, bleach, or sanitizer on food surfaces. So, ask the professionals about their disinfection methods and equipment before hiring them. It will give you an idea of how much time they require for the entire process, what you need to do to prep up the house, and how safe the methods of your family and pets are.
2. The Equipment They Have
You will learn a lot about the professionalism, experience, and expertise of a cleaning company when you know about their equipment. When the professionals know their equipment well, they also know their way around it. Also, you should know what kind of equipment, tools, cleaning solutions, and chemicals they use.
Once you learn about these things, you can choose what chemicals they can choose inside your house. For instance, if someone in the house is allergic to chlorine or bleach, you can ask for alternatives.
3. Safety Methods They Use
Homeowners choose home sanitizing services in North Vancouver for safety against COVID-19 or other viruses and bacteria. However, how would you know if the sanitizing professionals are safe to enter the house or not?
You ask them.
Make sure the disinfection company you choose follows all the safety protocols. It will ensure their workers are COVID-19 tested before entering the house.
4. Prices They Charge
Another crucial thing to discuss is the prices they charge. Cleaning companies have different price lists based on the services they offer. Once you talk to two or three companies, you will get an idea about the prevailing price in the market.
However, once you receive an estimate, don't forget to dig a little deeper. In many cases, cleaning companies charge their clients with hidden charges that they only reveal at the time of final payment. To prevent yourself from such a situation, keep it clear and well communicated since the start of your contract. So, make it a point that the home sanitizing services in North Vancouver that you avail of are worth the price you pay, and there are no extra or hidden charges.
With all these things in mind, you can start your quest for the best professionals delivering home sanitizing services in North Vancouver. If you're looking for some learned professionals, contact XYZ Construction and Renovation Group. We provide disinfection and sanitizing services for houses as well as commercial buildings. We provide all our services at fair prices and promise complete satisfaction. To learn more about our services, contact us today!